While it is of great concern that ever more sea-ice is being lost in the Arctic and now also record lows in the Antarctic, it should be noted that sea-ice loss is not a contributor to sea-level rise.
The same cannot be said of the world's glaciers, ice caps, or the ice sheet on Greenland.
When land-base ice melts, it does contribute to sea-level rise, and now a new study shows glaciers and ice caps in Canada are melting at an astounding rate.
The study says ice loss on the Queen Elizabeth Islands in the high Arctic grew by an astronomical amount.
Canada's Queen Elizabeth Islands cover about 105,000 square kilometres and represent about 25 percent of Arctic ice, second only to the Greenland ice sheet
The study by researchers at the University of California Irvine, looked at records for the islands from 1991 to 2015.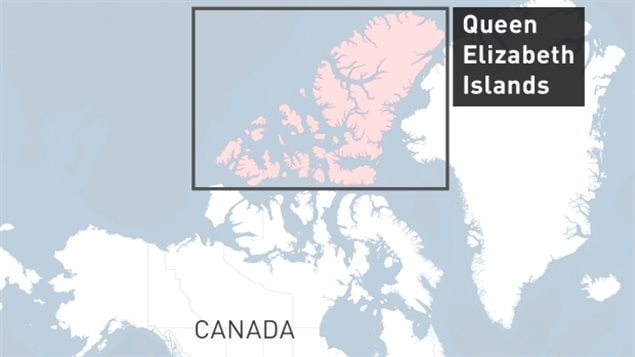 Published in the science journal IOP Science- Environmental Research letters, it's entitled, "Mass budget of the glaciers and ice caps of the Queen Elizabeth Islands, Canada, from 1991 to 2015".
What they found was that early ice loss was around 3-4 gigatons a year, but that from 2005 to 2015, that rose to 30-40 gigatonnes, that's 30,000,000,000 tonnes, or 30 billion tonnes per year.
Previously ice loss was almost evenly divided between glaciers calving into the ocean, and surface melt. While calving continues at more or less the previous rate, surface melt has risen drastically.
"In the past decade, as air temperatures have warmed, surface melt has increased dramatically," said lead author Romain Millan, an Earth system science doctoral student.
 Martin Sharp, a glaciologist at the University of Alberta who was not associated with the study  says the effect of the rapid melting on the ecosystems is not well known.
Quoted by the CBC he says, ""In the 20-plus years or so that I've been working up there, we've had radical change in the climate regime and very dramatic changes in what the glaciers look like in terms of how they behave and the extent to how they're delivering water into the ocean,"
It is known that toxins like PCB's and DDT in the atmosphere condense when they reach cold northern air and fall with precipation to become part of the ice. With the ice now melting rapidly more is being released into the sea. Researchers have noted an increase in toxin levels in the Artic food chain and in seabirds and marine life
The report ends with the note that "With ongoing, sustained, rapid warming of the high Arctic, the mass loss of QEI should continue to increase significantly in the coming decades to century".
UN TV- July 8 2015: Ban Ki Moon Secretary-General visits rapidly melting Norwegian glacier
Additional information