In some of the traditional European wine regions, climate change has become a serious concern for their future.
In Canada, where wines in the past several years have begun to win international competitions, there is both good news, and bad news in connection with the global warming and changing of climate.
Professor Gary Pickering is a professor of biological science, and a Research Scientist, at the Cool Climate Oenology & Viticulture Institute, Member, Environmental Sustainability Research Centre at Brock University in St Catharines, Ontario.
Listen
There have long been only two significant wine growing areas in Canada. These are the microclimates of southern Ontario, specifically the Niagara region and the Okanagan valley of British Columbia.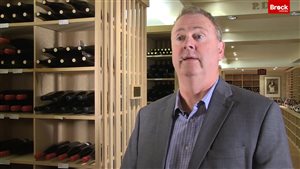 Professor Pickering notes that grapes are a delicate crop that can only be grown within a relatively narrow range of temperatures and climates, which is shown by these two climate areas.
However, what is happening he says is that this narrow temperature and climate range in the regions where it occurs, is changing.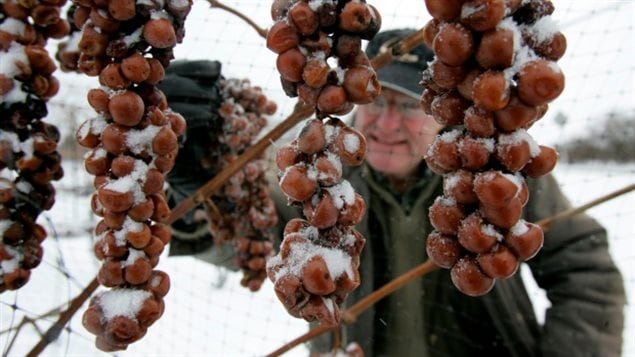 He says right now in Niagara, the warming of the climate seems to be an advantage and that in Canada, if it eventually gets too warm in the traditional area, there is room to move the growing areas further north, or into other regions where grapes couldn't be grown previously.
He notes that already new areas are being developed to the west close to Lake Huron, north closer to Georgian Bay, and to the east in Prince Edward County around Picton, all in Ontario. New areas are also expanding in British Columbia and he says smaller areas in Quebec may expand, and with warming switch their grapes to classic French varieties (which require warmer temps) and which tend to produce higher-value wines.  All areas he says where two or three decades ago, wine production was nearly impossible.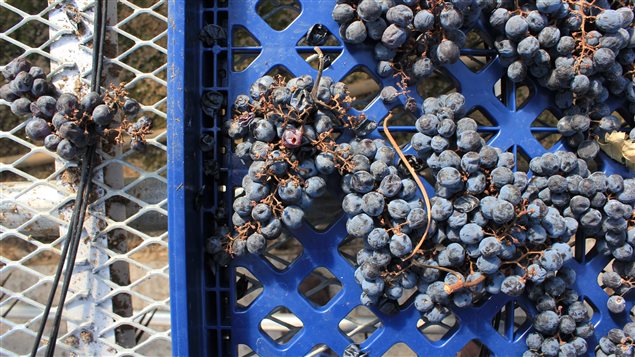 Another concern of warming is that more insects, insect species, and diseases might become more prevalent.
Professor Pickering says organizations like CCOVI and scientists are working on mitigation factors and new solutions.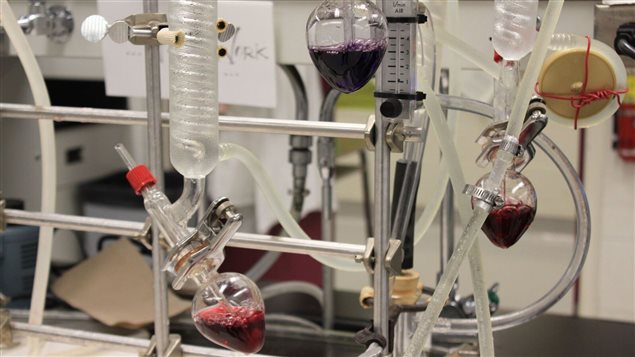 One is the VineAlert system  which advises growers in the region of any immediate threats such as unexpected frosts so that growers may take action to protect the vines and grapes.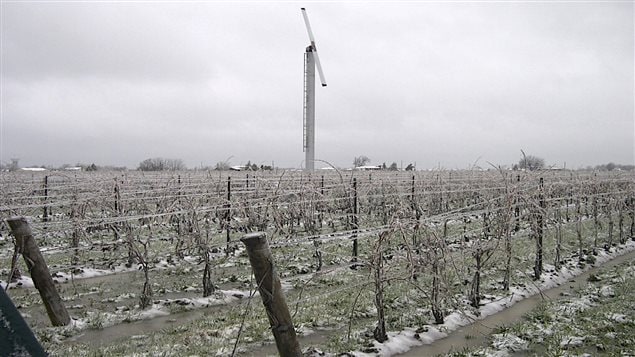 He also says however that with climate change also comes wild and unpredictable swings in temperature and other anomalies like short-lived variations such as a sudden frost cold snap in an otherwise warm period, or a brief warm period in an otherwise cold season.
Both of these situations along with longer droughts or heavier downpours and floods, and damaging winds all are becoming increasing concerns.
As a result he notes that consistency of wine quality may begin to vary noticeably from year to year.
He says as in Canada's case, some areas in the world will be opened up to new development, but also that some of the traditional areas simply may cease to produce viable harvests.