The citizens advocacy group the Council of Canadians is decrying the ongoing secrecy of new international free trade talks.
Highly secret talks were held in the past two weeks with China, and with TPP nations.
In addition, the Council's concerns about exaggerated claims of the economic benefits of international free trade seem to have been confirmed to some extent by the Parliament's own budget officer in a new analysis of the Comprehensive Economic and Trade Agreement with the E.U. (CETA)
Sujata Dey is Trade Campaigner with the Council of Canadians
Listen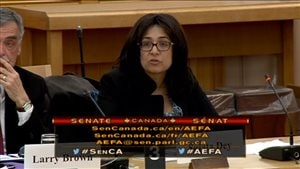 This week, two days of secretive talks were held among government deputy ministers in conjunction with the Trans-Pacific Partnership (TPP) free trade deal. This comes as a lead-up to  the Asia-Pacific Economic Cooperation (APEC) trade ministers' summit on May 20-21 and potentially to a completed deal at the APEC leaders summit on November 10-11.Although held in Canada, neither the media, nor even many elected officials knew of the talks, or where they were held.
Sujata Dey says the Council only learned of the talks through vague leaks in foreign media.
A very similar highly secretive meeting was held recently with Chinese officials regarding trade talks.
The Council of Canadians points out that the House of Commons and Senate committees have all produced reports saying that trade agreements should not be negotiated in back rooms with only business interests at the table.Dey says the Trudeau Liberal government publicly deplored the previous government's secrecy in such negotiations, but she says the Liberals have been doing exactly the same thing.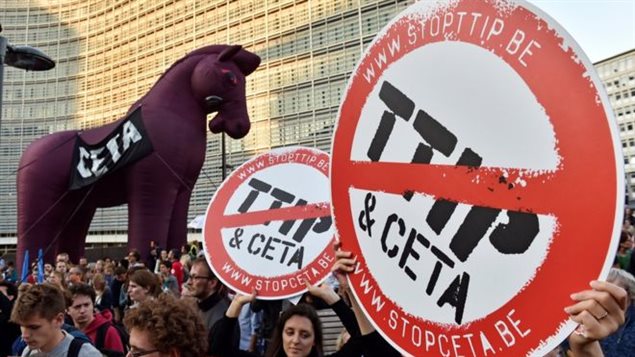 In a statement Council of Canadians' Political Director Brent Patterson says, "The government is again doing what it does best: excluding the rest of us from deals which have repercussions for us, just like it did with the Trans-Pacific Partnership and the Canada-European Union Comprehensive Economic and Trade Agreement. This creates a situation where public services, the environment, and our jobs are on the menu, instead of at the table".
A Nanos Research survey in April found that 88 per cent of Canadians would be uncomfortable or somewhat uncomfortable with a deal that would allow Chinese state-owned corporations to buy high-tech firms and that would allow these corporations to invest in the tar sands. In addition, 66 per cent of respondents said that Canada should link human rights to a free trade deal.  These findings run counter to what the Chinese government has demanded (ability to purchase high-tech companies, the lifting of investment barriers in the tar sands, that democracy or human rights have no place in trade talks).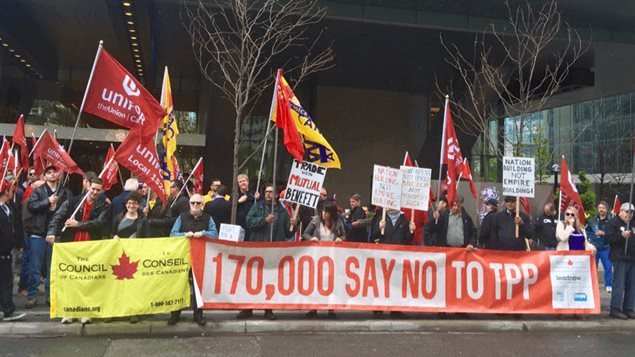 The Council's website also quotes Charles Burton, a former counsellor at the Canadian embassy in Beijing in a comment to the Globe and Mail newspaper. In it he says, "Opinion polls indicate most Canadians do not want further political-economic integration with China, but elements of Canada's business elite, with lucrative connections to Chinese business networks, are lobbying the Prime Minister's Office hard to push on".
The Council and other advocacy groups in Canada and abroad have said that claims of how economies will benefit have also been exaggerated.
Recently Canada's Parliamentary Budget Officer released figures showing that the recent CETA deal with the European Union  was not nearly as beneficial for Canada as claimed by Canada's government.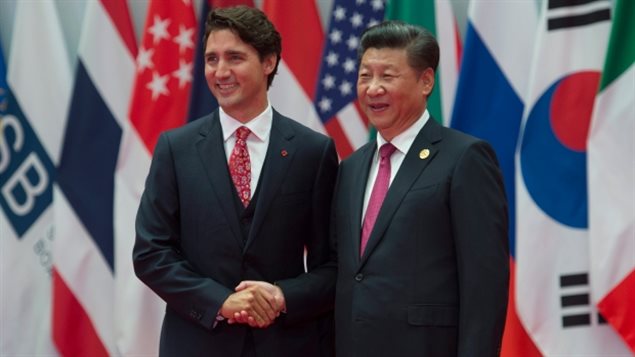 Both the past Harper Conservative government (which began the deal) and the current Trudeau Liberal government which signed it had claimed substantial financial gains for Canadians and that it would create some 80,000 new jobs.
Maude Barlow, National Chairperson of the Council of Canadians says,"In exchange for a pitiful amount of economic growth, we will increase lawsuits from European companies, destroy our family farms, decimate our fisheries, and raise our drug prices. It just doesn't make sense."
The report now says that economic gains will only be "modest", and  that gains will through increased efficiencies from consolidation and expansion at a sectoral level.  Consolidation might be interpreted as leading to job losses.
It also states, "The Dispute Settlement mechanism in CETA has also left some ambiguities concerning its implementation and the potential for Foreign Direct Investment".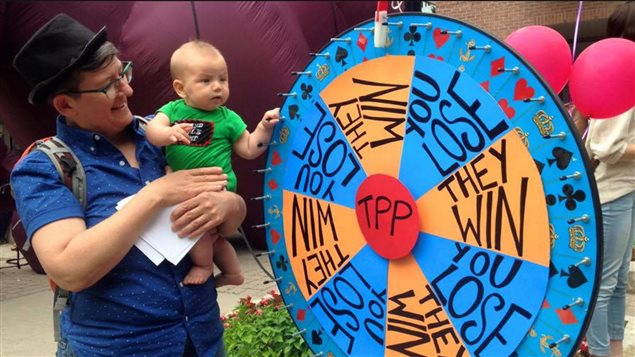 Sujata Dey, says previous government claims of the benefits of the deal were drawn from flawed data and misleading assumptions. Though this PBO report is far less enthusiastic than government estimates, Dey says it too is using some inaccurate data and figures.
The PBO's study uses an economic model that assumes full employment – that everyone has a job. It also measures gains from exports without looking at offsetting losses from imports," said Dey. "Nor does the model consider effects on public services, drug prices and workers. Yet despite these flaws, the study still only predicts very small gains in GDP."
Dey insists that the Council is not against trade, quite the contrary, but the Council wants such trade negotiations to open for scrutiny and public input, before they are presented as "done deals" with no modifications possible.
Additional information