It was 1985 and the beginning of summer in Canada, a time to think of vacations and travel.
Hundreds of friends and family, many of Indian decent, had gathered at airports in Canada to wish others a fond farewell as they boarded planes, eventually to board a Toronto-Montreal Air India flight to London and Delhi.
It would be the last time the passengers would be seen.  They would become victims of Canada's worst case of mass murder, and one of the world's worst cases of terrorism involving aircraft.
On June 23, 1985 a bomb exploded in the cargo hold of Air India flight 182 as it flew near the coast of Ireland.  Some 329 passengers and crew were killed; 268 Canadian citizens, 27 British citizens, and 24 Indian citizens.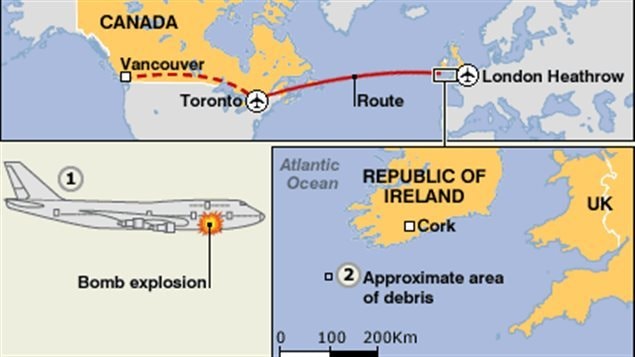 At the same time another bomb exploded in the airport baggage handling area of Narita Airport in Japan, killing two workers and injuring four others.  A delay had prevented the suitcase with bomb from being loaded onto another Air India flight.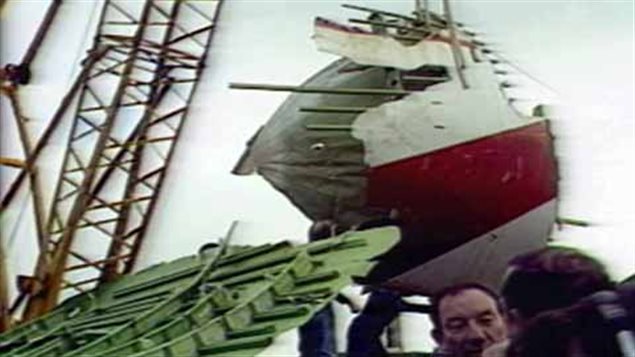 An investigation led to a Sikh militant group in British Columbia and three men in particular: Inderjit Singh Reyat, Ripudaman Singh Malik and Ajaib Singh Bagr.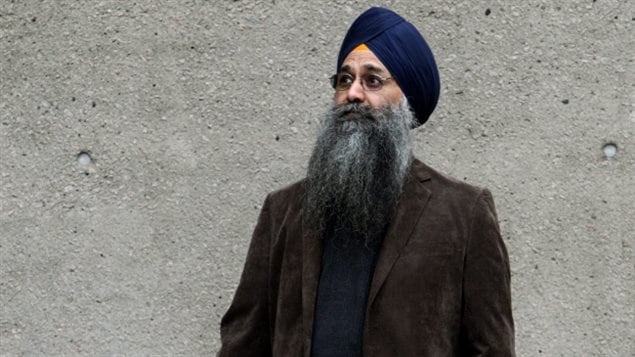 The bombings were thought to be in retaliation for an Indian government operation against Sikh militants occupying the "Golden Temple" in Amritsar, in the Punjab, India.
Another man Talwinder Singh Parmar was believed to have orchestrated the bombing but was never charged. He was killed in India in 1992 in a gun battle with Indian police.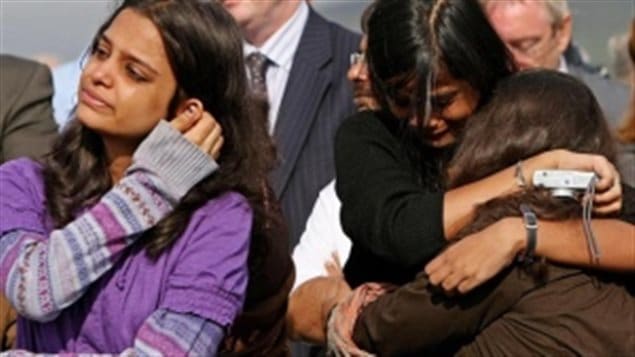 Although the Royal Canadian Mounted Police spent years investigating the incident, only Reyat ever spent time in jail.  The RCMP has been severely criticized for the bungling of the investigation, including among other mistakes, the destruction of critical evidence.
Inderjit Singh Reyat was found to have bought the dynamite, detonators and the batteries for the bombs. He eventually made a plea bargain for his own crime and admitted to manslaughter charges, but then in 2006 lied in testimony against alleged co-conspirators , Ripudaman Singh Malik and Ajaib Singh Bagri, who due to lack of evidence, were acquitted.
Reyat was charged and served 15 years in prison for manslaughter, then was sentenced to another nine years for perjury in the trial of Malik and Bagri. He was released to a half-way house in 2016, and released into the community this year.
Additional information-sources