The 36.5 metre long Maud was a purpose-built ship designed with the technology of the early 20th century specifically to conquer the Arctic sea and ice.
Maud was built near Oslo and Norwegian polar explorer Roald Amundsen intended to sail the ship to the North Pole travelling from west to east across the Arctic. He had been the first to sail across the Arctic's Northwest Passage in 1903-06, and after another milestone by reaching the South Pole in 1911, had hoped to again conquer the Arctic by being the first to travel the "Northeast" passage across Siberia.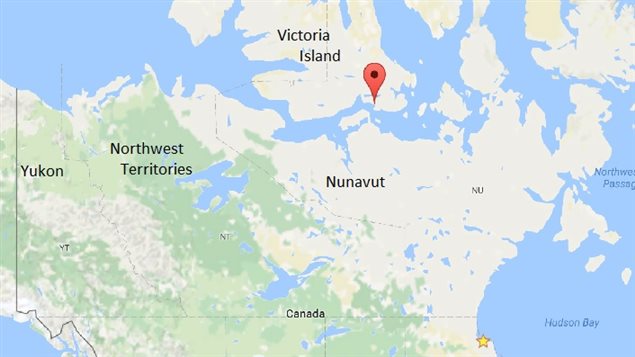 The plan was to allow the ship to be frozen in the winter ice and then drift with the icepack across the North Pole.  The ship did indeed get frozen in, but things didn't go nearly as planned and the Maud returned to North America for repairs. But after two failed attempts, and six years later,  the money ran out, including Amundsen's own bankruptcy.  While in Nome, Alaska for repairs, creditors sold the ship to the Hudson's Bay Company in 1925. Thereafter it was going to be used as a supply vessel for the HBC's western Arctic outposts.
That didn't last long as the ship was frozen into the ice at Cambridge Bay in 1926, and sank there in a shallow water in 1930 where it has remained ever since.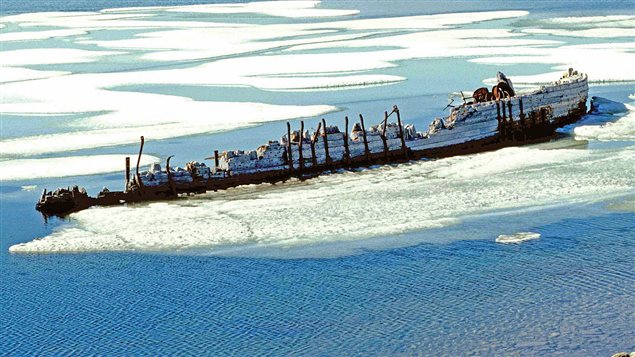 It must be noted that Norway is extremely proud of its many Arctic explorers and has been seeking to recover the ship for several years.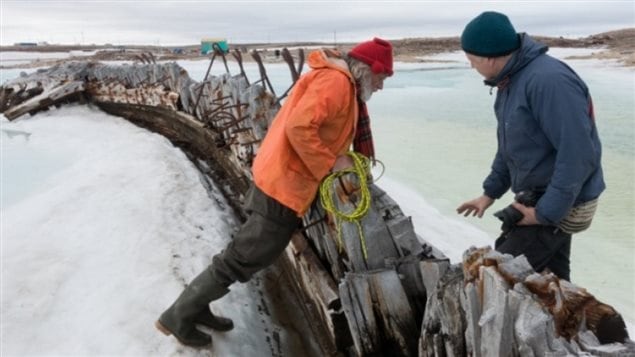 Eventually, the HBC sold the ship to Norway, but there were many heritage and cultural legal hurdles to overcome.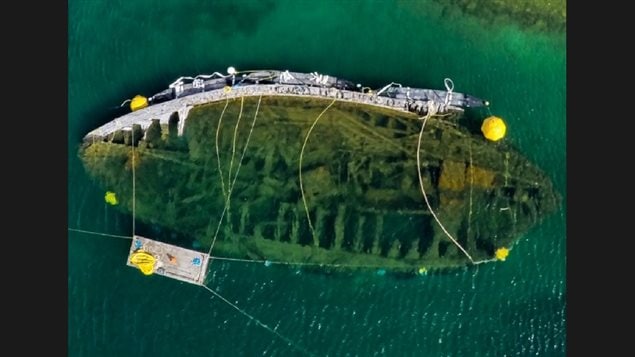 Eventually this was cleared and a Norwegian group began the process of raising the wreck and taking it back to Norway for restoration and display.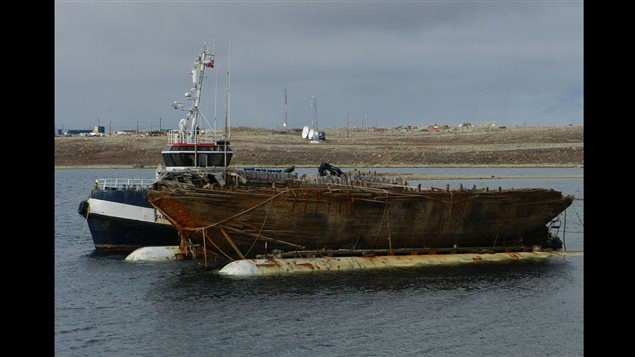 The complicated and extremely expensive process which  began initially some six years ago, saw this ship raised last year in a delicate operation.
This involved slipping air bags under the hull, raising it, then sliding a semi-submersible barge under it and then raising the barge carrying the hull.
The planned return was delayed last year which gave more time for the water-logged hull to further dry out.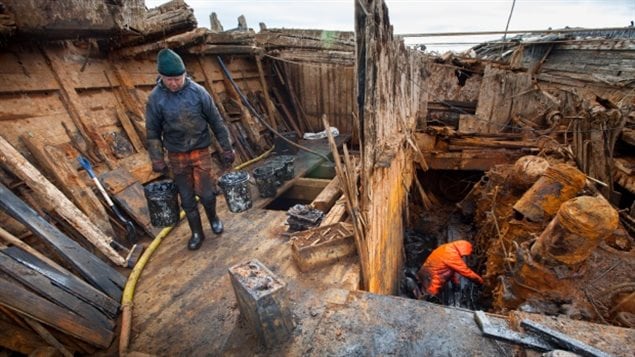 The Maud is now set to begin the slow trip back to Norway later this summer.
YouTube video (Maud Returns Home group)

Additional information-sources