Canadian animal rights activists scored what they are calling a "huge victory" in the Senate on Thursday.
The upper chamber's fisheries committee voted to move forward with Bill S-203, legislation that would ban keeping whales and dolphins in Canadian aquariums.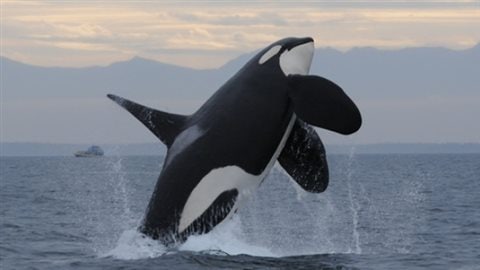 The decision comes almost two years after the bill was introduced in the Senate and follows seven months of hearings by the fisheries committee.
The bill, which would only affect the future acquisition or breeding of whales and dolphins because existing ones are grandfathered in, now passes to the full Senate for a full vote.
Should it pass, it moves on to the House of Commons for hearings and and a vote.
Animal activists are hoping it will pass the Senate by the end of 2017, and through the House within a year or 18 months after that–before the next federal election in October, 2020.
Thursday's decision is the latest turn of events in a 30-year battle between animal activists and Canadian aquariums, of which there are now just two–Ontario's Marineland and British Columbia's Vancouver Aquarium.
Camille Labchuk is executive director of Animal Justice Canada and, as a lawyer, has been in the forefront of the fight to maintain the ban.
I spoke with her by phone on Friday at her office in Toronto.
Listen