Prime Minister Justin Trudeau departed China on Thursday without securing the start of free trade talks with the world's second-largest economy, but said he made substantial progress during his four-day visit.
Speaking to reporters before his return to Canada, the prime minister acknowledged the difficulties dealing with a country that doesn't share the same commitment to democratic ideals.
Trudeau also warned that Canadians need to lower their expectations about just how fast the two countries can bridge their substantial differences on the road to a free trade deal.
"Canadians should be under no illusions that a free trade deal with China will be easy," Trudeau said.
It appears China has balked at Trudeau's demands that prior to beginning formal free trade negotiations Beijing agree to a broad framework that will incorporate Ottawa's so-called progressive trade agenda that would place the environment, labour, gender and governance issues formally on the bargaining table.
"What Canadians expect as we engage with trade — and particularly a country as significant and as much of an economic powerhouse as China has become — is that they need to be assured that the values, the interests and the jobs Canadians hold dear are going to be compatible and fit within that trade deal," Trudeau said.
Searching for a 'mutually beneficial' way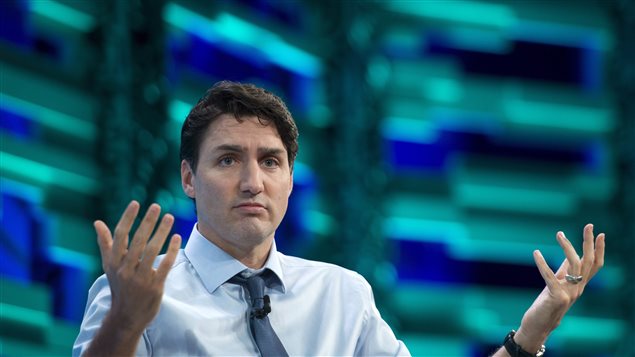 Facing the potential demise of the North American Free Trade Agreement with the United States and Mexico, and an increasingly protectionist policy of the Trump administration, the Trudeau government is seeking to diversify its international trade to lessen its dependence on the U.S. market.
However, Canada needs to find "mutually beneficial" ways of dealing with challenges posed by China's mixed economy that features powerful state-owned and private enterprises and could potentially expose Canadian companies to unfair competition, Trudeau said.
"That has particular implications when you have state-owned enterprises competing in the same sphere as private enterprises," Trudeau said. "Any discussion on trade as we move forward needs to reflect on the challenges, the opportunities, the advantages and the inconvenience when two systems that are different are trying to collaborate so we can create benefits for both groups of citizens."
The government faced criticism for allowing the takeover of Norsat by Chinese-based Hytera Communications Co. Ltd. without a full national security review. Vancouver-based Norsat makes radio systems and transceivers used by the American military and other NATO partners.
The federal government is now weighing a proposal by a Chinese firm to buy the Canadian construction company, Aecon, which has been involved in landmark projects like the CN Tower, the internationally recognized Toronto landmark.
He also said he is committed to standing up for Canadian values in a "respectful way," including protecting the interests of Canadians behind bars.
Trudeau said the two countries have already had good success in partnering on the environment.
International security and consular issues also discussed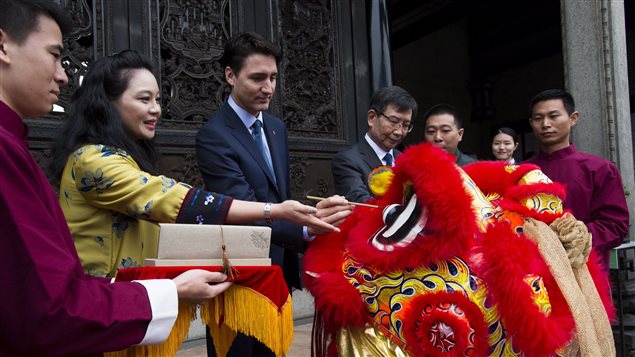 Trudeau also said he spoke to President Xi Jinping about the situation around North Korea's nuclear and ballistic missile program. Canada is co-hosting a meeting with the United States next year to increase diplomatic and political pressure on North Korea to abandon its nuclear and missile programs.
"I had a good conversations with President Xi about this … and I look forward to continuing conversations with our American partners who have a continued role to play in the peace process that we would like to see get underway in North Korea but we still have a lot of work to do before that."
Finally, Trudeau said he raised urgent consular issues with the Chinese leadership, in particular the detention of two British Columbia winery owners involved in a customs dispute.
With files from Mike Blanchfield of The Canadian Press and Chris Hall of CBC News