Beluga whales Qila and Aurora fell ill and died at the Vancouver Aquarium in November 2016 but their DNA will contribute to efforts to preserve this species at risk. Researchers say they have collected enough DNA samples from the mother and daughter whales to sequence the complete beluga genome. That should help scientists understand how belugas are faring in an environment that is rapidly changing.
The researchers found that neither bacteria nor viruses were responsible for the fatalities, but rather they were overcome by a toxin. They have not been able to identify exactly which one.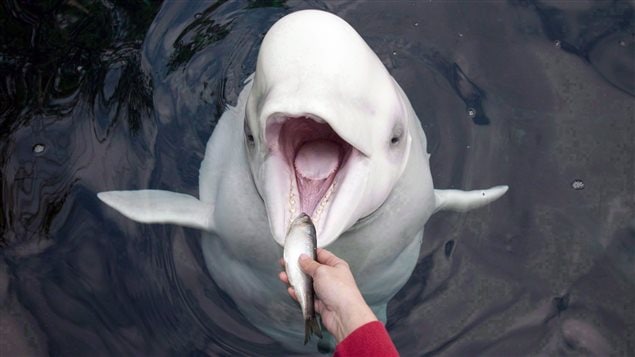 Genome will provide 'many tools'
Researchers think they have mapped one of the most complete mammalian genomes and that it will provide a baseline and "many tools" to study beluga whales.
A genome is the description for the entire DNA in a living organism and determines its characteristics, inherited traits, susceptibilities and it provides a window on its evolution. Researchers say mapping "can aid in identifying conservation measures for recovery, management, and protection of a species."
The study published in the scientific journal Genes.