A United Nations report found that between 1998 and 2017, disasters cost affected countries $2.245 billion US and 77 per cent of that was climate-related. Overall reported losses from extreme weather events rose by 151 per cent between that period and the twenty-year period before it.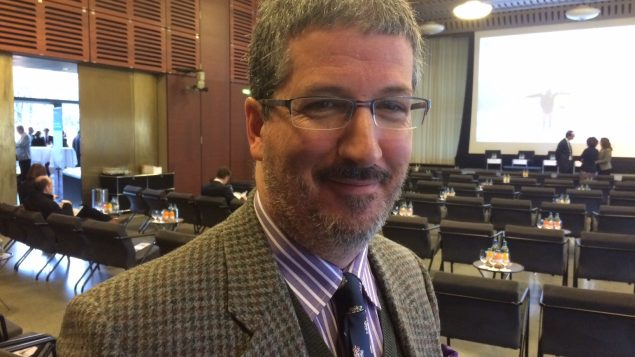 Glenn McGillivray says action must be take to mitigate the rising cost of disasters in Canada.
Listen
Costs in Canada "growing quite dramatically"
Disasters have cost Canada too. "(Extreme weather) plays a big role, a huge role," says Glenn McGillivray, managing director of the Institute for Catastrophic Loss Reduction, affiliated with Western University, London, Ontario. "When you look at events involving climate and our weather…(costs) are growing quite dramatically, particularly events involving water, wind and wind-driven water."
The UN report found that disasters were under reported by low-income countries. For disasters since 2000, low-income countries reported far more deaths with an average of 130 per million compared to just 18 in high-income countries. "That means people exposed to natural hazards in the poorest nations were more than seven times more likely to die that the equivalent populations in the riches nations," reports the UN Office for disaster risk reduction.
Costs could increase exponentially, says expert
McGillivray says Canada must act now to mitigate future costs from disasters. "The cost of inaction is much greater than the cost of action. There are some…that argue that the things that need to be done are too expensive, too costly. But if we continue to put them off they're going to rise in cost almost exponentially in the decades ahead."
"I like to say  the climate change we are experiencing now is climate change on training wheels and we ain't seen nothing yet. So we've got to get going on it (disaster mitigation/adaptation) now."
McGillivray says policy-makers need to look at land-use planning, tougher building codes. Some communities are investing in upgrades to their stormwater management systems. The federal government is giving communities money to help them with flood mapping and flood management. It recently allocated $2 billion to mitigate natural disasters. But, he says, there is a long road ahead and a lot of work to be done.