"This government is treating some very vulnerable people in a very cruel and unjust way," says Dr. Meb Rashid, co-chair of Canadian Doctors for Refugee Care. The group organized events in 20 Canadian cities to protest cuts to the health care made available to refugee and refugee claimants.
Listen
For about 50 years until 2012, those seeking asylum in Canada had access to free basic health care including doctor visits, diagnostic and lab tests, prescription drugs and emergency dental and vision care.
Doctors say cuts do not save money
The immigration minister argued that failed claimants and those from what Canada deems to be safe countries like the U.S. or European countries were "bogus" claimants and should not receive "better health care than Canadians receive." Denying them such services would save $80-million over four years.
Doctors and other health specialists say that is not the case because people who can't get treatment get sicker and cost more to treat once their conditions get worse. And Rashid says one study indicates a Toronto children's hospital has received higher admissions linked to the new policy.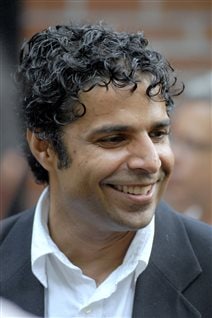 Court called cuts 'cruel and unusual'
In a scathing ruling last July, a Federal Court judge declared that the cuts to health care for asylum seekers was unconstitutional and constituted "cruel and unusual treatment." Subsequently the government restored some free care for children and some pregnant women, but Canadian Doctors for Refugee Care say that failed to fully comply with the court order to restore care. They add asylum seekers and even doctors are confused over what is covered and what is not.
One refugee claimant who was tortured and sexually assaulted was initially denied medical tests for pregnancy and sexually transmitted diseases, says Rashid, giving an example of the effects of the changes in coverage. Another, he says, was denied a test for malaria, which is a life-threatening disease.
Government 'fighting to preserve cuts'
The Canadian government will appeal the Federal Court decision and the doctors' group denounces the fact that it is spending "1.4 million (and counting) fighting to preserve the cuts."
Nurses, pharmacists, doctors, and refugee advocates took part in the day's events to demand the government restore the health care cuts. Pressure has also come from provincial health ministers and 20 health groups including the Canadian Medical Association which represents the country's doctors.
'Inhumane and costly'
"This government has been very intransigent," says Rashid. "Our obligation is to speak out for a population which has tremendous challenges speaking out for themselves."
Rashid says the government's policy on health care for asylum seekers "is not only inhumane" but very costly. Restoring the old system would benefit them, but also the communities that receive them and Canadian society as a whole.