A Canadian man has gone to court to argue he has a constitutional right to buy beer in another province and bring it home. The case highlights the extensive barriers between Canadian provinces that sometimes make it easier to trade with other countries rather than within this one.
Gerard Comeau was stopped in 2012 for buying 12 cases of beer and three bottles of liquor in the province of Quebec and bringing it home to his own province of New Brunswick. New Brunswick has a liquor control law which limits individuals to bringing in only 12 bottles of beer from outside the province.
Professionals, trades people cannot work in other provinces
"It's an example of internal trade barriers which exist with respect to a large number of products," says Kathleen Macmillan, president of International Trade Policy Consultants Inc. "I think the case however of beer and wine is complicated by the fact that we have provincial monopolies in every province and they are anxious to hold on to their monopoly power. It's sort of a hyper-regulated product."
Listen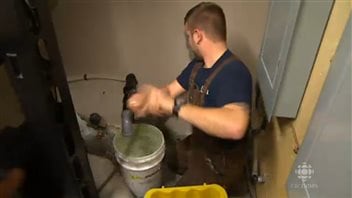 Barriers also exist on other goods, services, labour, and the flow of capital. This means for example, that a plumber or electrician cannot work in any province other than the one in which he obtained his or her certification. And every province has its own securities commission.
'A product of our history'
This exists because of the way Canada was set up—as a federation where provinces have extensive powers with to regulate property rights and civil rights. Provinces jealously guard their jurisdictions and have increased their powers over the years.
"It's a product of our history and the trouble with these kinds of regulations is that we ratchet them up over time and they're really, really tough to unwind," says Macmillan. "People get attached to the regulations…so we end up with this sort of hodgepodge of different regimes across our country."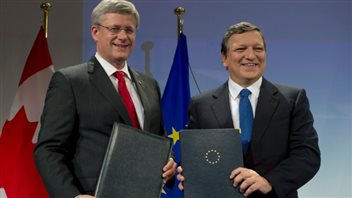 Not the first constitutional challenge
Comeau's lawyer will argue that the Constitution Act allows for the free entry of goods, produce and manufacture between provinces. Whatever the New Brunswick court rules the case could be appealed to the Supreme Court.
Constitutional lawyer Arnold Schwisberg argues the case is a harbinger of internal free trade in Canada. But Macmillan says there have been constitutional challenges to provincial barriers in the past and they have not succeeded.