W-18 is a synthetic opioid considered to be 10,000 times more powerful than morphine and 100 time stronger than fentanyl—a street drug which caused about 270 overdose deaths last year in the province of Alberta alone. The deaths are occurring among hardened drug addicts as well as middle-class recreational users.
Four kilograms of a white powder seized by police in the Edmonton area in December 2015 was analysed and turns out to be W-18, a drug that is not yet a controlled substance in Canada.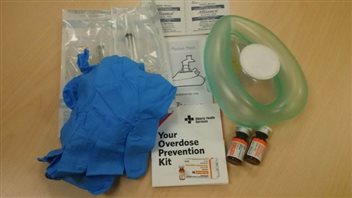 Enough to create millions of tablets
The quantity is enough to produce millions of tablets, say police. Minute amounts can be deadly. Police are concerned that illicit labs creating tablets may not cut the drug properly and that overdoses will result.
W-18 was created in the 1980s by scientists at the University of Alberta who were looking for pain-killers that would not be addictive. They developed several new compounds, but no pharmaceutical company showed interest and the patents lapsed.
Labs in China making new drugs
CBC quotes California forensic chemist Brian Escamilla as saying someone in China went through old medical journals, found the W-18 compound and started making it.
"These labs in China, they've been trying to find legal substitutes for drugs like MDMA, which is ecstasy, for amphetamines, for cocaine. They just now started to venture into the opiate drugs," he told CBC. "They started with fentanyl, and now they've found something more potent than fentanyl," said Escamilla.
'Fentanyl or W-18… may kill you"
Hospitals have been warned to be on the lookout for drug overdoses and deaths that might be linked to W-18. Dr. Laura Calhoun of the government of Alberta health service joined with police to warn the public: "Our message to the public is this: no matter what drug you use, fentanyl or W-18 may be hiding in it, and they may kill you."
(with files from CBC and Canadian Press)