An international team of researchers has mapped where human activity has had the most impact on the natural environment leading to a "biodiversity crisis." Results were surprising and there was some cause for optimism.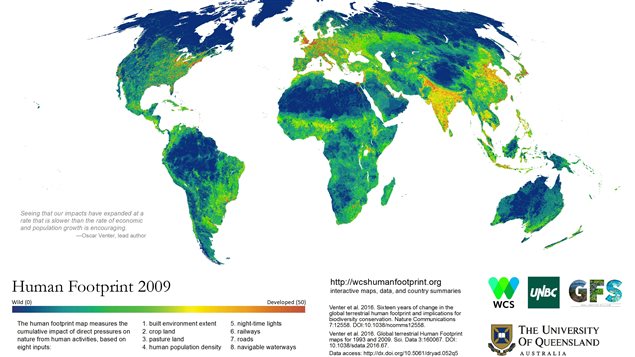 Biodiversity hot spots worst affected
The bad news is that 75 per cent of the world has been affected by activities like agriculture, deforestation, and urbanization and 97 per cent of species-rich regions have been seriously altered.
"What was most concerning was that our impacts were most severe, most rapidly expanding in biodiversity hot spots. These are parts of the planet that have really high concentrations of species. These are rich, complex communities and they are being really heavily impacted by the expanding human footprint," says Canadian Oscar Venter, one of the researchers on the study and an associate professor at the University of Northern British Columbia.
Listen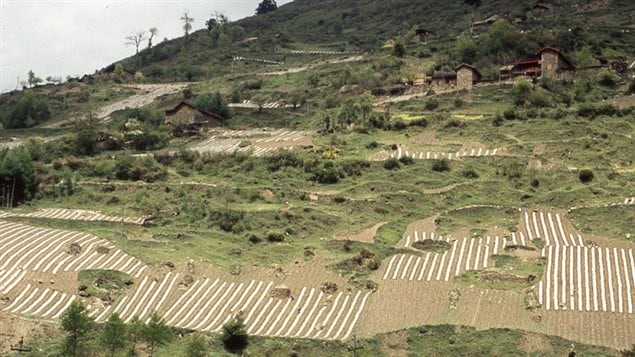 Heading toward 'a mass extinction event'
These would include tropical regions near the equator such as those in Southeast Asia, but also drier regions like parts of California and the Mediterranean Basin. Species are dying out at 1,000-10,000 times the natural rate, says Venter, leading to what he and other scientists say is a mass extinction event.
Surprise at some 'shrinking' human footprints
The good news is that there are places in the world where there is rapid development but less of an impact on the environment. "When we looked at the countries of the world that had booming economies, we thought that they would all also have expanding human footprints. But we were quite surprised to find that there was actually a subset of countries which had undergone rapid economic growth while at the same time actually shrinking their human footprint.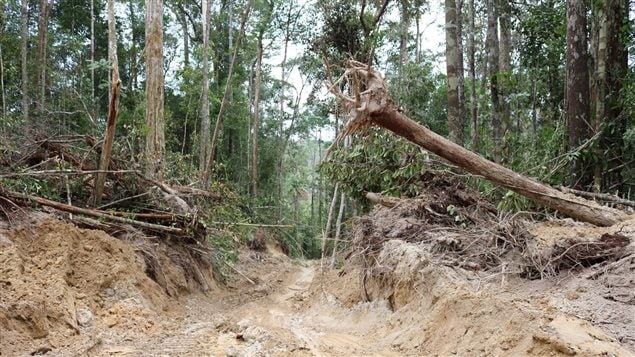 Encouraged by sustainable development
"That for us was a very encouraging finding because it indicates that maybe there are some examples out there where countries are undertaking sustainable development…economic development that is decoupled from environmental degradation which I think ultimately is the direction we would like to see our economies and our societies take."
Less corruption, good governance helps
The countries that manage sustainable development tend to be wealthy ones, some of them in western Europe, where there is less corruption and strong governments which are able to manage development while minimizing the impact on the environment.
This analysis also found that urbanization lessened environmental impacts because infrastructure was concentrated in one area rather than being spread out and affecting large areas.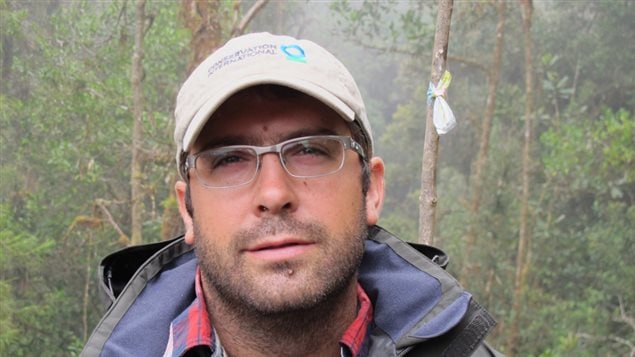 Are we going to save the last quarter?
Researchers hope the maps will help countries decide whether they want to preserve the one-quarter of the world which has not been affected by human activity or whether they will continue on a path of environment destruction and species extinction.
The study was a joint effort of the University of Northern British Columbia, The University of Queensland, the Wildlife Conservation Society (WCS) and six other universities. It was made public just ahead of the IUCN World Conservation meeting to be held in Hawaii from September 1-10.