A international consortium of companies has sought to perform seismic tests in oil and gas exploration in the waters off Baffin Island in northern Canada.
Local residents are worried the loud blasts will scare off or even harm the marine life they depend upon. The National Energy Board (NEB) approved the testing, but the residents of Clyde River representing several communities went to court to stop the tests, but lost. Now the case has been appealed to the Supreme Court of Canada (SCC).
Jerry Natanine was the former mayor for Clyde River on Baffin Island  and now is representative for the Council of Clyde River. I reached him in Ottawa by cell phone as he prepared for the Supreme Court hearings to begin tomorrow
Listen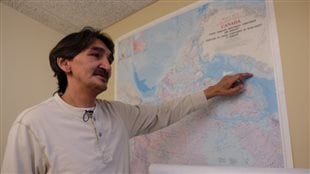 Lawyers for the residents of Clyde River and others are pleased that the case will now be heard by the Supreme Court. They say the SCC only agrees to hear about five or 10 percent of cases requested each year.
The hearing involves the cases of Hamlet of Clyde River et al. v. Petroleum Geo-Services Inc. (PGS) et al. (36692) ("Clyde River"). It will determine the Crown's duty to consult with people affected by any energy project, what role the NEB plays in this process and the NEB's ability to assess the sufficiency of their consultation.
The locals insist that adequate consultation was not done. They also say the NEB cannot alone represent the Crown in consultation which they say must also respect treaty rights and be guided by international law. They also say that given the importance of the situation, the case should have been at the upper end of a consultation scale.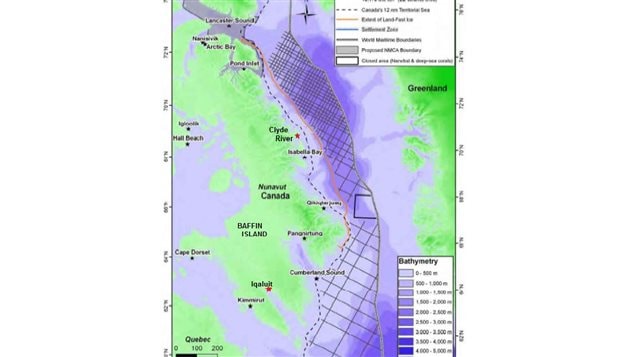 Seismic exploration involves extremely loud blasts from air cannon towed behind a ship. This will cause sound waves to penetrate into the various layers beneath the ocean floor and reflect back to towed sensors. The different signals will indicate whether there are reserves of oil or gas beneath the floor.
The exploration was originally to begin in 2014, but has been put off by the consortium. To date no seismic exploration in the area has occurred.
Mr Natanine says initially he and others were in favour of the seismic search thinking that if oil or gas was discovered near Baffin Island, the local communities would benefit through royalties and investment.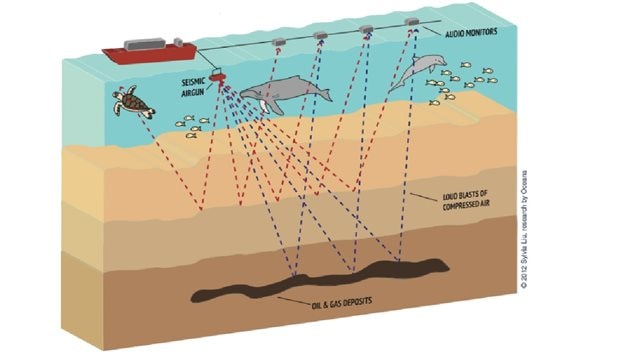 Then his elderly father told him that similar seismic testing in back in the 1970's caused the seals to go deaf and also harmed fish, whales and other marine life and chased them away.  After performing their own research and consultations with experts, Natanine and the other Baffin communities came out strongly opposed saying it would threaten their source of food and way of life.
Natanine says that although they are confident in their case, should the SCC decision go against them, the local residents will seek other legal actions and perhaps take direct action because as he says, "our lives depend on it".
Additional information-sources