A man and woman were found dead by their four children at their home in the western city of Calgary and appear to have died of a drug overdose. Police were alerted when a 14-year-old called an emergency phone number over the weekend. The youngest sibling is four years old.
Calgary police found a small amount of drugs in the home suggesting the couple were not traffickers, but simply users. Toxicology tests will determine which drugs may have caused their demise.
You don't know what you're getting
Staff Sgt. Mark Hatchette said the two may have used drugs not knowing what they contained. There have been several warnings that dealers are cutting street drugs with the much stronger opioid, fentanyl, leading to an increasing number of overdoses and deaths in western Canada.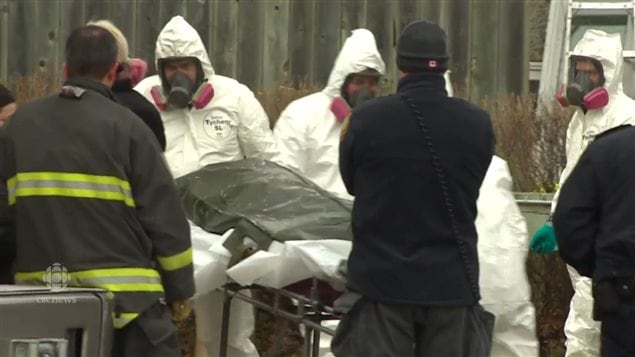 And you though fentanyl was scary?
The day after this particular case in the province of Alberta, authorities there issued an even harsher warning. It said that 15 recent deaths were linked to the drug carfentanil, which is a tranquilizer for large animals like elephants. A tiny amount can be fatal and no amount is considered safe for humans.
Carfentanil was recently seized in two separate busts for the first time in the province on Ontario, reports the Globe and Mail.
A public health emergency
Overdose deaths have increased so much that the western province of British Columbia has declared a public health emergency. As the problem has spread eastward, provincial authorities are urgently stepping up measures to cope including making antidote kits more widely available.
Hatchette called this particular case one of the most tragic incidents he had ever seen.