The Arctic is already experiencing the effects of climate change with extremely alarming statistics on temperature rise and lack of sea ice that require urgent global action, says the president of World Wildlife Fund – Canada.
"We need to take significant action first of all as a world to lower emissions but secondly to protect the environment in the Arctic, it's very fragile, to protect the species that call the Arctic home and to do it in partnership with local communities in a way that ensures that their needs are met as well," said David Miller in a phone interview with RCI.
(click to listen to the full interview with David Miller)
Listen
Caribou emergency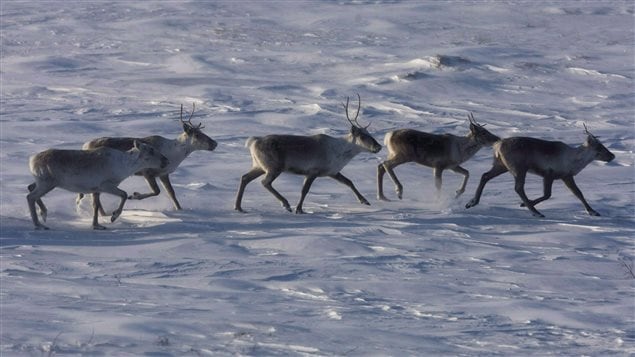 The preservation of the barren-ground caribou in the Arctic is one of the most urgent issues facing the government, environmental groups and, especially, the Indigenous communities that rely on them for their survival, said Miller.
"Over time caribou populations go up and down and we know this," Miller said. "But they are at a very severe low point right now."
Of Canada's 14 largest barren-ground caribou populations, 12 are in steep decline, some by as much as 95 per cent from historic highs, he said.
The canary in the mine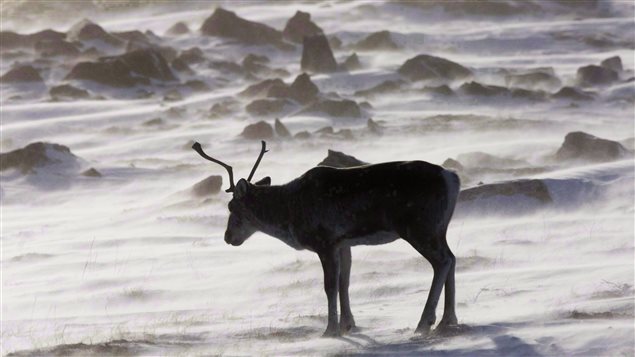 "The caribou are an early warning sign for a lot of other species," Miller said. "They also are particularly important for Inuit people who've relied on them for generations as a source of food and clothing."
The caribou are being impacted both by climate change, which affects their natural environment, and by industrial development that is facilitated by climate change, allowing development in areas of the Arctic that were much harder to operate in thirty or fifty years ago, Miller said.
The Bathurst herd is among the most threatened, according to WWF – Canada. An estimated 19,769 individuals remain, down from 34,690 in 2012, 186,000 in 2003, and an historic high of 472,000 in 1986, says a WWF – Canada report.
The Baffin Island herd has experienced a 98 per cent decline, down to only 5,000 individuals from a population high of 235,000 in 1991, the report claims.
"It's very worrying, this is a magnificent species," Miller said.
Protecting vital caribou habitat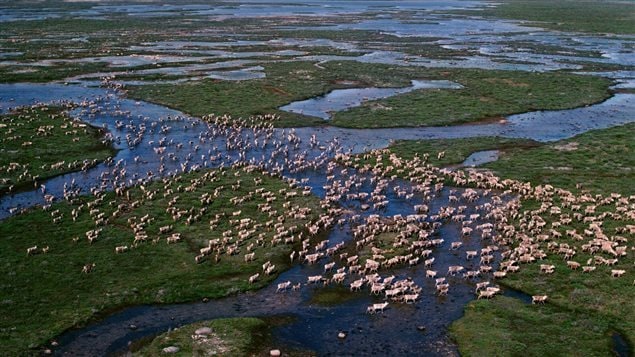 The WWF is working to protect the calving grounds of the caribou from industrial development and is calling for a moratorium on mineral exploration permits in areas that have been identified as calving grounds in Canada's North, he said.
"A caribou has one baby a year, at most," Miller said. "When their calves come, their calving grounds have to be protected in order to try to help rebuild the herds. And this is an example of how endangered wildlife are becoming because of human activity, including climate change."
The WWF wants to include caribou habitat protection in the Nunavut Land Use Plan, Miller said. The environmental NGO wants to see designated protected areas to keep new industrial development out of core caribou calving and post-calving areas, as well as freshwater crossings and key access corridors.
Cousins with similar problems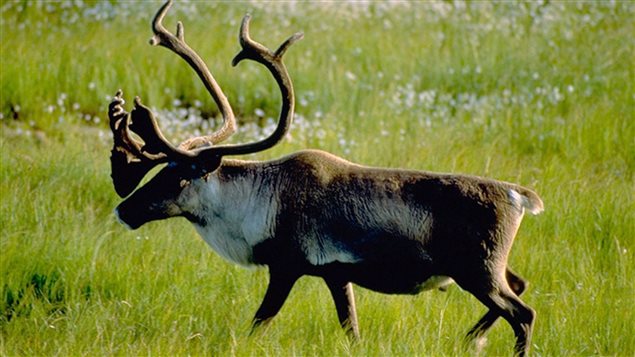 The barren-ground caribou's southern cousins, the woodland caribou, face a similar problem.
In Quebec, where the government has introduced a plan for economic development of the province's vast northern areas, officials are thinking about where they might allow or not allow industrial development, Miller said.
"They have to consider that the woodland caribou are nomadic and it has implications," he said. "For example, if you build a hydro line or a pipeline, predators can go along that linear infrastructure."
The WWF has plotted these sensitive areas on maps and submitted them to appropriate authorities to try to make sure that protections are enshrined in law, Miller said.
"So far, we're making good progress," he said.
Regulating shipping in the Arctic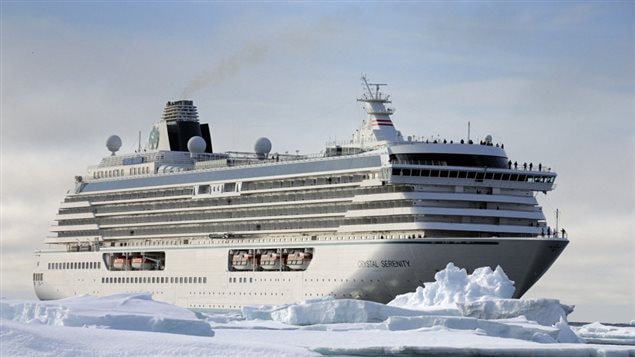 Climate change is also having a dramatic impact on the increase in Arctic shipping and the WWF – Canada is calling for better regulation of the industry to mitigate its environmental impact in the North.
Much of the shipping industry is still using the highly polluting bunker oil or heavy fuel oil (HFO), which emits black soot when burned and can be very difficult to clean up in case of a major spill, environmental groups say.
"We're trying to ensure that it gets phased out and the standard for Arctic shipping becomes much higher because there is a serious risk of pollution and local environmental issues," Miller said.
More icebreaking impact studies needed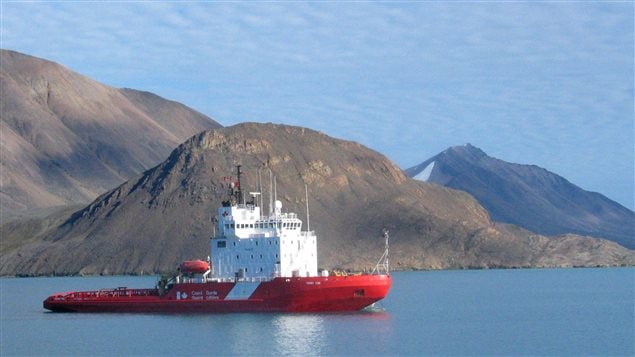 Pushing the boundaries of the Arctic shipping season by employing icebreakers is another risk for some species and northern communities who rely on that ice for hunting and travel, he said.
"We work in processes to try to say there needs to be very thorough environmental studies done before you allow icebreaking for industrial development," Miller said.
There is also the issue of reducing or eliminating whale strikes by vessels.
"We've worked cooperatively with the shipping industry to develop a mariner's guide to help guide vessels and we're optimistic that this will be voluntarily adopted," Miller said.
The bigger issue facing Canadian authorities in the near future is what would happen with shipping through the Northwest Passage when it becomes ice-free, he said.
"If done correctly, shipping can have a very light environmental impact," Miller said. "But you do need to consider issues like fuel and the routes, and the intersections with marine mammals. Do we need more marine protected areas in the Arctic? We would argue yes."
Renewable energy for Arctic communities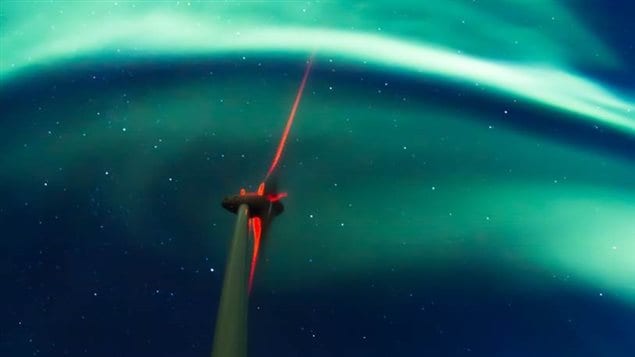 One of the biggest and most promising areas that the WWF – Canada worked in 2016 was the issue of introducing renewable energy solutions to isolated northern communities to reduce or completely eliminate their current dependence on diesel for power generation, Miller said.
The WWF – Canada worked with the local communities, the territorial government in Nunavut, the federal government, the private industry and scientists to come up to try and find solutions to this complex problem, he said.
In September, the WWF – Canada held a summit in Iqaluit and a number of communities self-identified as being interested in moving to habitat-friendly renewable energy, including having local training programs and moving away from diesel, Miller said.
Scientifically and economically feasible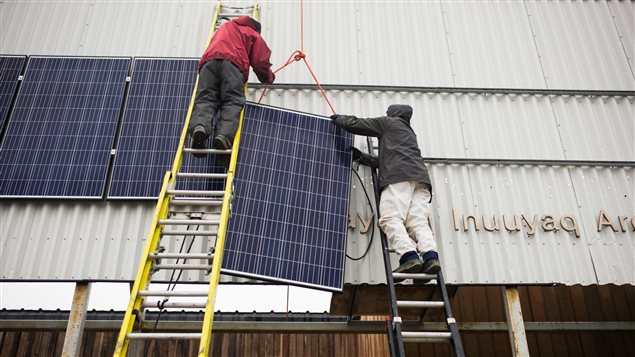 "Our report, which was written by the Waterloo Institute of Sustainable Energy, clearly showed that it is not only scientifically feasible, it's also economically feasible to reduce diesel as much as possible through wind and solar battery hybrid systems," Miller said.
The study showed that Canada's northernmost communities still needed a little bit of diesel as a backup. However, the switch to renewable energy alternatives generated dramatic savings in cost, as well as dramatic drops in pollution, including carbon emissions, and clean reliable source of energy around which communities could create new employment opportunities as they trained technicians, Miller said.
"For me that's a very significant accomplishment for 2016, because if those systems work in the very far north in Canada, there are hundreds of other remote communities in Canada and thousands other around the world that this can be a solution for," Miller said.
Looking forward to 2017
Looking forward to the upcoming year, Miller said the WWF – Canada has been working on rebuilding northern cod and a potentially sustainable fishery off the Grand Banks in Newfoundland.
The environmental NGO also hopes to finish its assessment of the health of all the freshwater in Canada and the threats to its health, he said.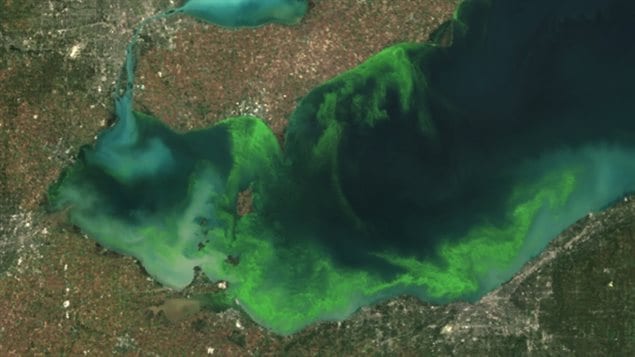 "It's the first time ever in Canada anybody has looked at health and threats to all of the freshwater across the country," Miller said.
The WWF – Canada is also doing some new work on the cumulative impacts of different industrial development in the same place, in British Columbia, he said.
"I think all three of those projects are really significant and really stand to make a really big difference to Canada, to our natural environment and to the people who live here," Miller said.