The World Wildlife Fund-Canada says that barren ground caribou in Canada are facing a dire future.
In a press release today, WWF  said that the caribou herds were once found in impressive numbers all across the Arctic, their numbers have been dropping dramatically. WWF says some herds have been reduced by as much as 98 percent.
The group cites figures for the Bathurst herd is now below 20,000 animals. This is the result of a steady decline from surveys in 2012 (35,000) and 2003 (186,000) from an estimated high of 472,000 in 1986. Recent photo surveys show a serious decline in breeding female  in the herd as well.
The Baffin herd is now estimated at a mere 5,000 animals from a high of 235,000 in 19991.
They say that fewer than half of all the barren grounds caribou remain.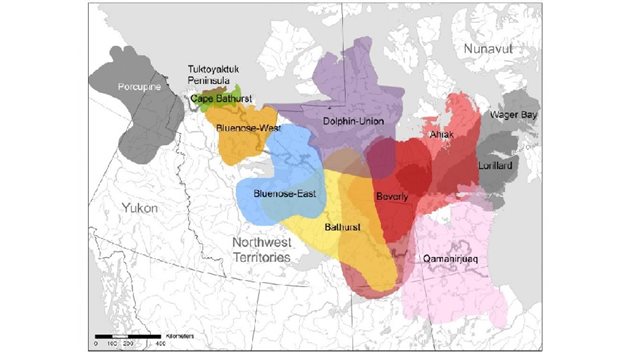 David Miller, president and CEO of WWF-Canada says, "The decline of barren-ground caribou is one of the greatest wildlife conservation concerns in Canada. With some populations down to less than five per cent of historical highs, we risk entire herds disappearing from our Arctic landscape. Not only is the loss of caribou detrimental to the health of Arctic ecosystems, it is a significant loss to our national heritage and to Indigenous communities, for which caribou play an important role in traditions and livelihoods. The caribou grace Canada's 25-cent coins, but if we don't act soon, there's a risk that the only place Canadians will see caribou in abundance is on the quarter."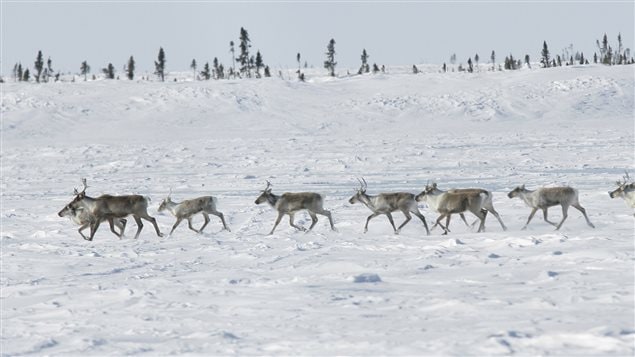 The environmental group says that while caribou populations can fluctuate significantly, they are being now threatened by climate change and industrial development. This is occurring at a time when the population numbers have been low, and many herds now show no signs of recovery.
RCI- threat to Selkirk Caribou
Warmer Arctic temperatures mean increased spring rain which can freeze on the ground preventing access to plants and lichens the caribou eat, while also leading to weaker and broken ice making migration across frozen rivers and sea-ice more dangerous.
The group says increased industrial activity, (mining, oil and gas, forestry)  disturb migration habits and calving. They say even minor disturbances can lead to failed reproduction or calf abandonment.
WWF-Canada says while it recognizes the need for development, there should be a balance in terms of its effect on the northern ecosystems.
One of their actions  is to call for a moratorium on mineral exploration permits in areas that have been identified as calving grounds in Canada's North
additional information-sources