People with Type 1 diabetes must be careful to control their sugar levels and doing exercise can make that more difficult and even dangerous if they miscalculate. But now an international team of researchers and clinicians led by York University in Toronto has come up with guidelines to help.
Fulfilling 'a long-standing need'
"What I'm proud of is that this is really the first consensus document ever written on exercise and Type 1. And that's been a long-standing need in the diabetes community," says Michael Riddell, team leader and professor at York University.
"More people have Type 2 but jeez, but there's a lot of us with Type 1 too."
Listen
In fact, more than 300,000 Canadians have Type 1 diabetes and the incidence in children under 14 worldwide is expected to increase by three per cent annually. The disease can decrease life expectancy by as much as 15 years.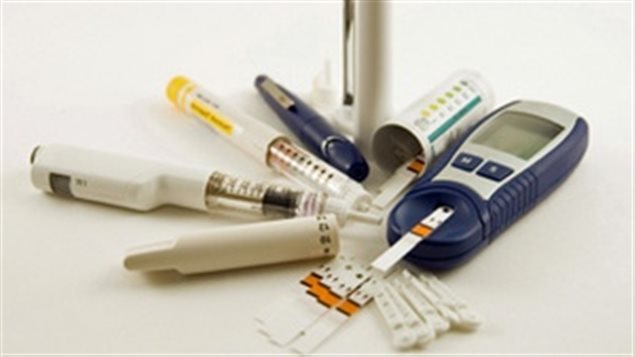 Exercise can affect glucose levels for hours
The disease cannot be cured but is managed with insulin injections or pumps. To determine the need, Type 1 diabetics must test their blood seven to 10 times a day and more if they exercise. And sugar levels in the blood can change hours after exercise, sometimes when people are asleep and that can be dangerous.
Experts have looked at different kinds of exercise and analysed how they affect Type 1 diabetics. The guidelines offer information such as when and what kinds of foods to eat to help maintain blood glucose levels and how to manage insulin.
Exercise decreases risks
Exercise is important for Type 1 diabetics. In children in particular, it can cut the risk for cardiovascular disease and improve a sense of well-being. In adults, diabetic complications like eye and kidney disease are less common among those who exercise and they may have better blood pressure levels.
While the guidelines are intended for health professionals, they are accessible online and can be used by patients. Riddell says that if the language is a bit difficult patients can consult with their doctors, nurses or dietitians for help using them.
The guidelines are published in the journal The Lancet Diabetes & Endocrinology.