The border wall with Mexico and cutting funds to so-called sanctuary cities and states made the headlines on Wednesday as President Donald Trump continued to sign his slew of executive orders aimed at putting his brand on the U.S. government policies.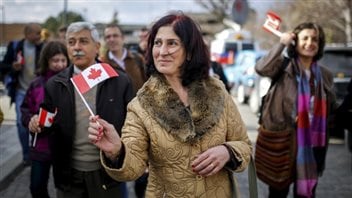 But Trump didn't stop there, saying he is considering additional orders that would temporarily ban all new refugees, limit access to anyone from Muslim-dominated countries, and impose a wide-ranging crackdown on illegal immigrants, including stiffer detention.
What the policies mean for Canada is still unclear, but Canadian refugee advocates quickly urged the Canadian government to keep it borders open.
Experts say Canada, which has accepted nearly 40,000 Syrian refugees since November 2015, can now expect an increase of Mexican immigrants and refugees.
How many will come is unknown.
What is known is that anyone fleeing the U.S. faces a very tough slog–whether it's over frozen, snow-covered prairie tundra to get here or legally navigating the Safe Third Country Agreement, which makes it especially difficult for refugees fleeing the U.S. to enter Canada.
The agreement, which requires claimants to request protection in the first safe country they arrive in, is a major stumbling block for would-be asylum seekers because Canada considers the U.S. a safe country.
That means refugees coming from the U.S. are not allowed to make a claim in Canada. Exceptions are few–mostly unaccompanied minors.
There is a long history of Mexicans coming to Canada.
In 2008, Mexicans accounted for more than 25 per cent of all refugee claims filed in Canada, but the Conservative Government of Stephen Harper imposed tighter visa requirements in 2009 in what it said was an attempt slow the flow of asylum claims from Mexico.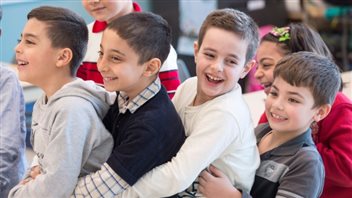 After the visa requirement was imposed, the number of claims dropped dramatically from 9,511 in 2009 to 1,349 in 2010 and has continued to drop since.
The stringent visa requirements for Mexican asylum seekers were eased by Prime Minister Justin Trudeau's Liberal government last December, but the new rules set a limit of 3,500 within any 12-month period.
Toronto immigration lawyer Chantal Desloges says Canada can now expect a spike in Mexican refugee claims.
"You couldn't imagine worse timing. We just lifted the visa requirement and now to have things shut down in the U.S., that's going to be a definite driver."
The good news for asylum seekers is that Canada's minister of immigration, refugees and citizenship is a man whose been there.
Ahmed Hussen came to Canada as a refugee from war-torn Somalia as a 16-year-old in 1993.
Janet Dench is executive director of the Canadian Council of Refugees, a non-profit umbrella organization that advocates for the rights and protection of refugees and other vulnerable migrants.
For some perspective, I spoke to her by phone Thursday at her office in Montreal.
Listen