More scattered rain showers to come
The rains this spring in Canada have been far greater than normal and it has caused emergency situations in regions across the country.. It has now turned deadly with two men missing and presumed drowned in British Columbia, and a father and baby swept away in flood waters in Quebec.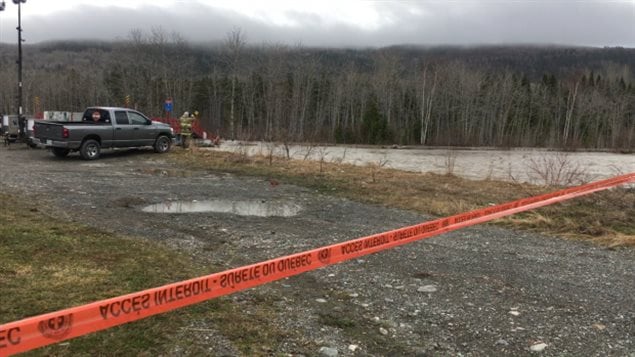 Quebec is currently the hardest hit as military personnel have been called out to help with flood mitigation, By the end of today some 1650 military will be in various areas around the province, most of them in western Montreal.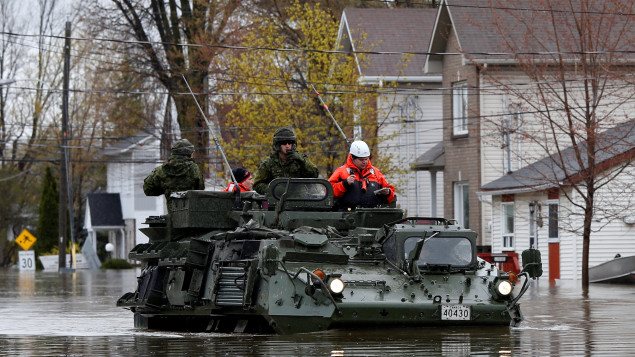 Scattered rain showers are predicted for the week as the very slow moving system continued to linger over eastern Canada and the water continues to rise as flood waters flow down from the Ottawa and St Lawrence rivers.
Authorities have also closed the Galipeau bridge on Highway 30, one of the major arteries on to the island of Montreal.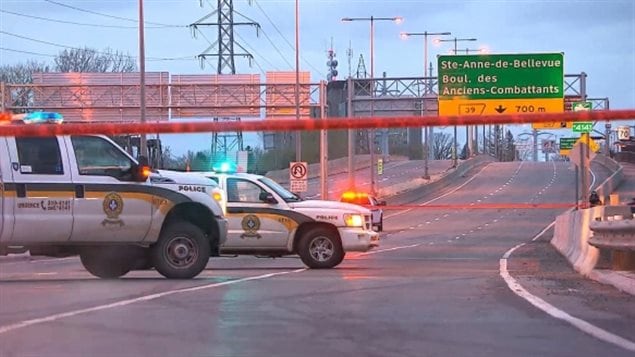 Hundreds of people have been forced from their homes on the western and northwestern sections of the island. Most schools in the area have also been closed today.
Upriver the region of Gatineau, Quebec across from the national capital Ottawa in Ontario, is also experiencing record flooding. The federal government has closed all federal buildings in Gatineau, and told those employees who cross over into Ottawa to stay home today so as to reduce congestion which could hamper movement of emergency vehicles.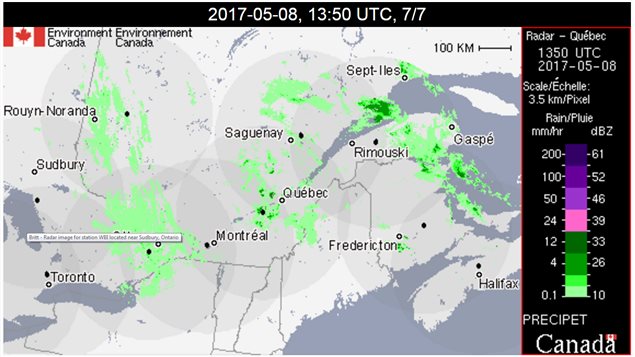 Elsewhere in the province, a family got trapped in their car in Ste Anne des Monts in the Gaspe region of the province.  Water had built up on the road where they were driving and pushed the car into the Ste Anne river last night around 6pm.  The man, woman and 2-year-old child climbed onto the roof, but strong currents flipped the vehicle. The woman managed to swim to shore, but the 37-year-old man, and child were swept away and have not been found.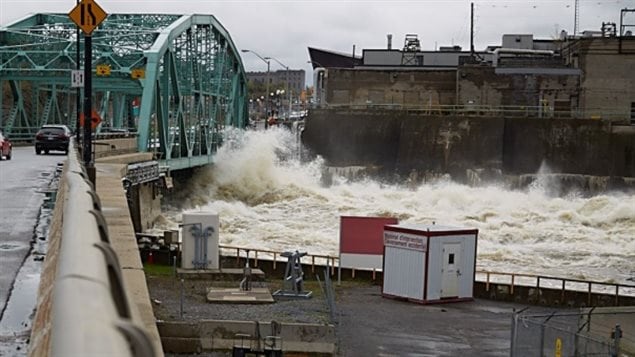 In New Brunswick flood waters have also caused extensive damage due to the ongoing rain but water levels for the moment are stable.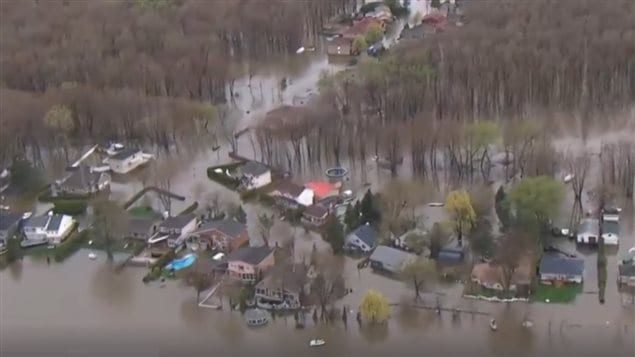 In the interior of west coast British Columbia, rains there have caused mudslides, extensive damage,  and evacuations of some residences especially around the Okanagan region.
The flooding has turned deadly
In the town of Cache Creek, the local fire chief who went to check on rising river water is now believed to have drowned.  Near the town of Salmon Arm, a 76-year-old man is believed to have perished when mudslides carried away his home.
Additional information-sources