The Canadian Automobile Association (CAA) is advocating for better bicycle paths and public education to prevent death and injury. Statistics from the United States show the cost of treating bicycle injuries is increasing and reached $24.4 billion for the year 2013.
Listen
"The picture's sort of the same in Canada," says Ian Jack, a spokesman for the CAA. "I wouldn't say we're doing quite as poorly as in the States." He notes that medical expenses for Canadians are paid for by the publicly-funded health care system, and statistics are not as readily available.
Thousands of cyclists injured yearly
"We do know though that about 7,500 Canadians are seriously injured in bicycle accidents every year in this country, and, for a country of our size, that's a large number," says Jack. We also know that more Canadians are riding bicycles and are being encouraged to use them to commute to work.
Figures from the government's department of transport indicate that most accidents happen after people leave work during the afternoon rush hour. One out of three deaths occurs at night or in areas that have artificial lighting, such as underpasses.
Cyclists are more likely to be killed or injured at intersections or places where there are traffic signals or signs.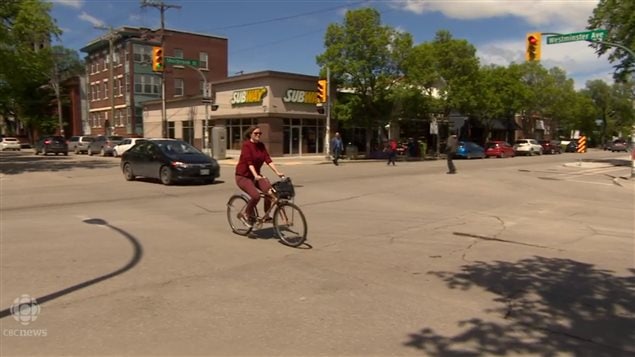 Many are afraid to cycle to work
To improve safety the CAA is calling for better designed and protected cycling lanes. Jack says association surveys show 30 to 40 per cent of respondents would consider cycling to work but are afraid for their safety. He notes the Canadian government will be spending billions of dollars to improve infrastructure and the CAA has asked that a small part of that be used to improve cycling infrastructure.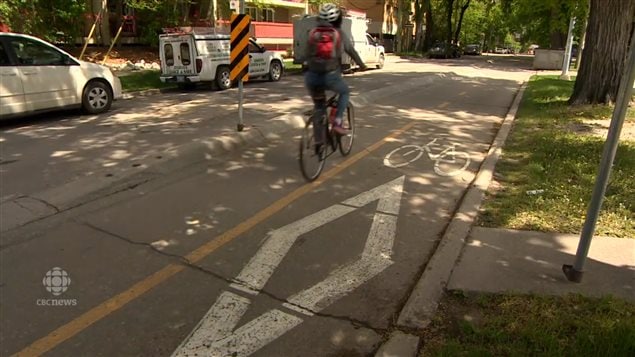 Safety tips for everyone
The CAA is also calling for a public awareness campaign to improve the safety habits of both drivers and cyclists. Many may not be aware that cyclists in Canada are subject to the same rules of the road as are drivers.
The CAA has safety tips for drivers and cyclists on its website. Jack thinks governments are becoming more aware of the issue and he hopes more will take action to improve safety.