Giant retailer Sears Canada has filed for bankruptcy protection.
In its efforts to restructure,  the firm will close dozens of its stores, and cut its staff by almost 3,000 people. Sears Canada had employed about 17.000 people, some 10, 500 of which were part-time.
While "secured" creditors would be first in line for any payment, recently laid off and retired workers get pushed to the back. They've been told there will be no severance payments and benefits will be cut to retirees along with pension payments which are likely to be compromised.
Maurice Mazerolle (PhD) is an Associate Professor in the Human Resources/Organizational Behaviour department in the Ted Rogers School of Business Management and the director of the Centre for Labour Management Relations at Ryerson University in Toronto, Ontario.
Listen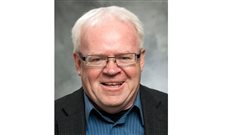 The giant retailer is blaming competition from big box stores, and online sales for its diminishing performance.
announced it was seeking credit protection (bankruptcy protection) on June 22 while it tries to restructure.  The company is closing some 59 of its stores across Canada about one third of its stores, but says it will continue to operate the other stores as it restructures.
Sears Canada has asked the courts for the right to stop severance payments and life insurance, dental and health benefits to retirees, and payments into the pension plan including the "defined benefits" plan which theoretically guarantees a specific monthly payment to former workers.
It will take its case to Ontario Superior Court on July 13.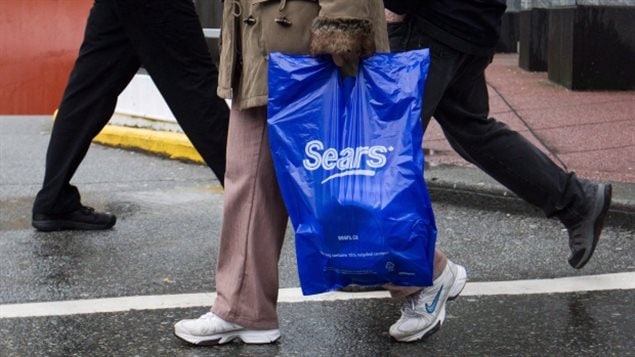 The fact that a worker can give decades of support to a company then be cut loose under bankruptcy, is all within the law according to experts, although whether it's morally acceptable is another issue entirely.
Guaranteed conditions- not guaranteed after all
Professor Mazorolle says what makes the Sears situation interesting is that what people considered a guaranteed contract from the employer, i.e, severance pay, and defined benefits pension payment is shown not to be guaranteed under bankruptcy conditions.
The court will have to decide on a tricky decision. This will be between financial protection to allow the company to continue to operate while it hopefully restructures and gets back to solvency, thereby protecting some jobs, and possibly continuing to pay into the retirement fund, or ordering it to maintain its obligation to pay severance and full pension and benefits and thereby possibly forcing it into bankruptcy with eventually no jobs or payments.
Professor Mazorolle notes that as a company begins to feel a financial squeeze, it will make application to regulators to reduce or temporarily halt its obligatory funding of its pension plans, leaving them underfunded.  In bankruptcy protection this is also inevitably the case.
In the case of Sears Canada, it had not made its full pension contribution, and although it had been ordered to pay extra to top up the funding, that will now cease as will any payments into the fund.
While this case is not unique, the size of Sears and the lay-offs have made the case newsworthy in terms of Canada's bankruptcy laws.
But as professor Mazorolle notes, Canadians as a whole believe in 'fair play" and while everything Sears is doing and proposing is entirely legal, cutting payments to laid off and retired workers is seen as not playing fair at all, and even more so when top executive's pay and benefits would not be affected.
He says it would be relatively easy to modify the laws to give more protection to workers in bankruptcy cases, and would likely be applauded by the public, it would change the investor climate and not be welcomed by investors. He says he doubts any changes will come soon, in spite of the high profile of this case.
Additional information