(comments open on all RCI stories- scroll to bottom of page)
A new poll by the firm Angus Reid shows a small majority of Canadians may be feeling less generous toward asylum seekers, especially ones crossing illegally into Canada.
Since the beginning of the year about 10,000 people have crossed illegally into Canada from the U.S and asked for asylum.
Of that number some 7,000, mostly of Haitian origin, have crossed at a well-known spot point into the province of Quebec since July 1.
The poll shows that a slim majority of Canadians, 53 per cent, now say Canada has been too generous in its treatment of these asylum seekers. That compares with a mere 6 per cent who responded that Canada is not generous enough.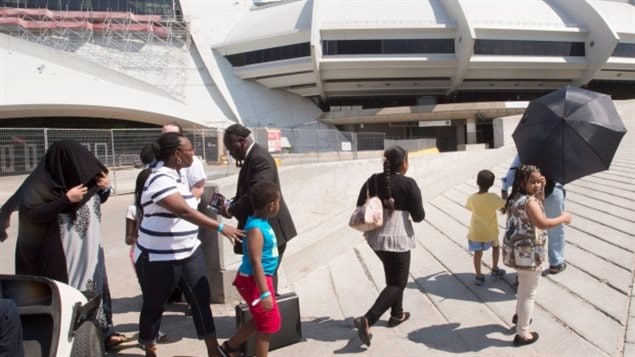 To another question, 70 per cent said Canada should focus resources on increased border monitoring and security over giving assistance to the migrants. Breaking that down further,  53 per cent said getting these asylum seekers safely into Canada and providing medical and other assistance should not be a priority.  Monitoring and securing the border should be a priority according to 80 per cent of respondents.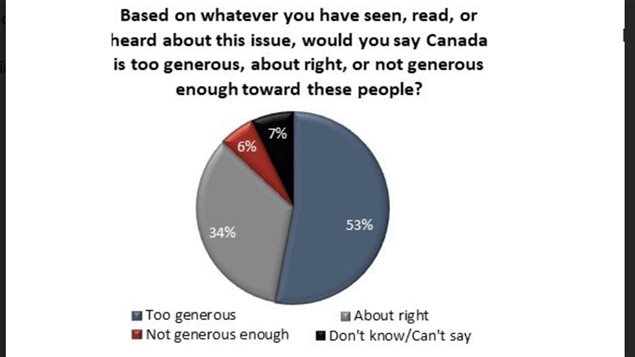 Many say current Liberal Prime Minister Justin Trudeau's tweets earlier this year encouraged the illegal crossings and asylum claims.
In January, in the wake of U.S President Trump's travel ban, Trudeau tweeted, "To those fleeing persecution, terror & war, Canadians will welcome you, regardless of your faith. Diversity is our strength #WelcomeToCanada"
Trudeau has since been backtracking somewhat on the message, recently also sending government ministers to the U.S to explain that Canadian laws on immigration will apply to those seeking asylum, and also attempting to dispel myths about immigration and asylum in Canada.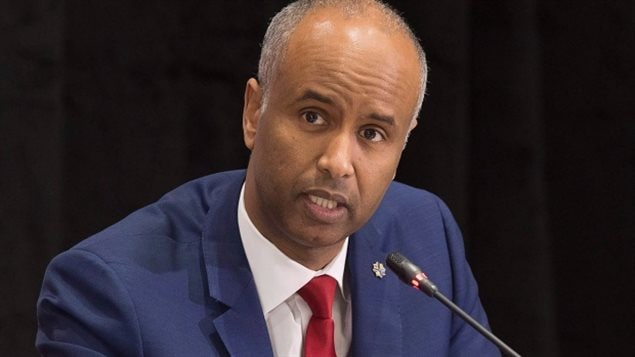 The Angus Reid poll shows that while 9 per cent strongly approve of the government handling of the file, 43 per cent strongly disapprove.
Meanwhile the provincial government in Quebec began handing out welfare cheques to several thousand migrants this week costsing the provincial treasury about $2.5 million, an amount that could be repeated each month.  The leader of the opposition party in the province, Jean-François Lisée of the Parti Quebecois recently said because of the Prime Minister's "invitation", it should be the federal government paying not Quebecers.
Additional information- sources