In an announcement today, the CEO of Trans-Canada pipelines said the so-called "energy east" and "eastern mainline" pipeline projects have been called off.
The project would have seen a pipeline stretching from the oil sands project in Alberta and oil from Saskatchewan some 4,500 kilometres eastward across Canada to eastern refineries in Montreal and to a maritime terminal in the province of New Brunswick.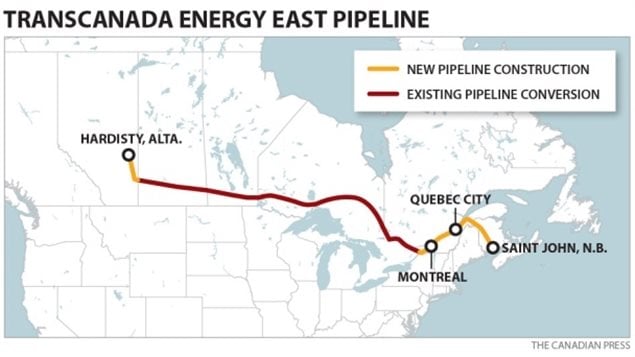 It would have carried over 1 million barrels of crude per day along 1,500 kilometres of new pipeline, and the conversion of 3,000 kilometres of existing natural gas pipeline in order to carry the crude. The plan was that the western Canadian oil would displace Canadian purchases of foreign oil.
The project was divisive almost immediately with environmental groups and  some communities along its path saying there was too great a risk of damaging oil spills and other accidents, and that it was still promoting a "carbon" culture in a warming world.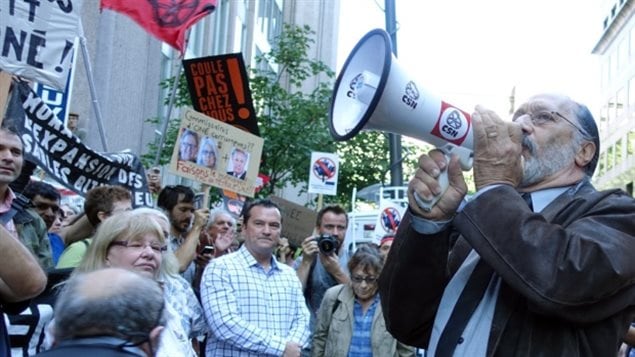 Other communities and provincial leaders were in favour for the potential thousands of jobs and multi-billion dollar boost to local, provincial and national economies that the $15-billion dollar project would bring.
The  cancellation was not a complete surprise as the Calgary-based Trans-Canada had asked in September for a 30-day suspension of the project while it reviewed new changes to the regulatory and approval process for the project.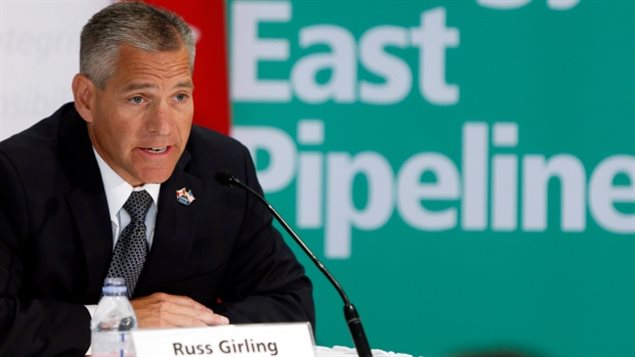 New regulations by the National Energy Board which would approve the pipeline indicated that they would now add a review "upstream and downstream greenhouse gas emissions " to the previous requirements.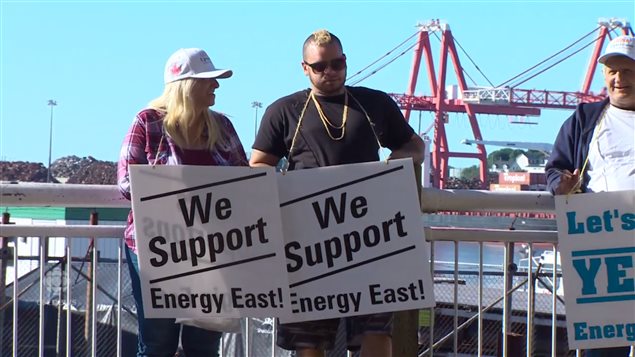 Another factor may have been that crude prices are now about half of what they were when the project began.
Additional information-sources