The Winter Olympics are to celebrate the thrill of winter sports, but it seems winter is being less and less cooperative.
With the Pyeongchang Olympics in South Korea, just weeks away, a new study shows increasingly fewer cities will be able to reliable host the winter Games.
Daniel Scott (PhD) is a professor in the Department of Geography and Environmental Management at the University of Waterloo in Ontario, where he is also  University Research Chair in Climate and Society, and the Executive Director, Interdisciplinary Centre on Climate Change (IC3).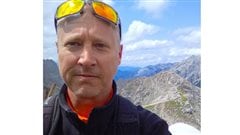 The international study involved scientists from Canada, Austria, and China.
It was published in the journal. Current Issues in Tourism (abstract HERE)
Looking at past host venues, they found the average temperature in the host cities in February during the first part of the 20th century hovered barely above zero.
In the last two events in Vancouver Canada, and Sochi Russia, the average winter temperature in February was nearly eight degrees above zero Celsius.
The study showed that given the current warming trend, Vancouver which had already seen real problems due to unexpected warm weather, would be four degrees warmer still by 2080.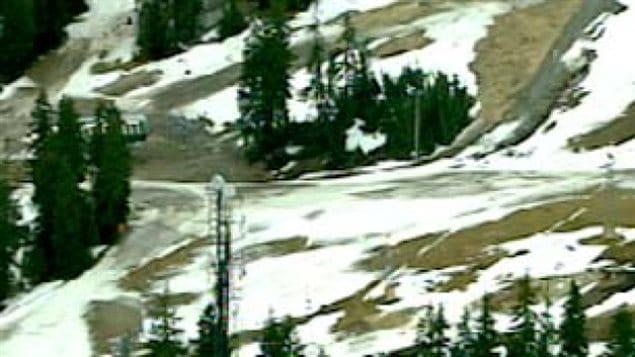 In fact, only eight of the past 21 host cities would still be likely able to reliably host the winter games.
The group performed a second study which analysed conditions if greenhouse gas emissions were limited as promised in the Paris Climate Accord, then some 12 of the 21 past host cities would likely still reliably hold the winter games.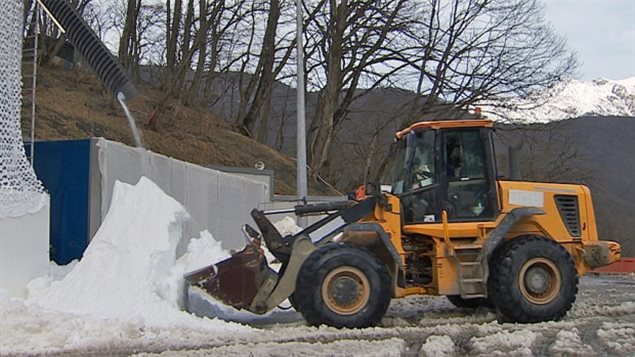 Professor Scott points out that winter still will happen in those past locations, but that winter conditions will become increasingly unreliable thereby threatening the holding of the games.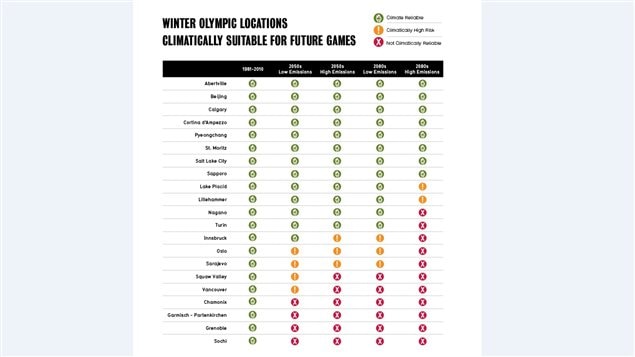 He also says that whereby in the early part of the last century all events were originally held outdoors, he notes that already venues are holding some winter events indoors, such as hockey and figure skating, and things like bobsled tracks are now refrigerated.
He says, regardless of how effective greenhouse gas limits will be, changes are already happening as to where the winter games can be held, and that will likely continue to geographically limit the number of options for the games in the future.
In Canada, likely the only two places where the winter Olympics could be held reliably in by mid-century are Calgary and Edmonton, in Alberta.