The Canadian government's health department has found that voluntary sodium reduction targets set in 2012 have had "modest" results in cutting the salt content of processed foods and that "additional measures are needed." It had set reduction targets for 94 processed food categories and found targets were met in only14 per cent of those categories.  In April 2016, researchers questioned the effectiveness of the voluntary approach to reducing salt in the food supply.
More analysis promised
In a news release, Health Canada promises that over the next few months it "will conduct an in-depth analysis of each category and will meet with industry stakeholders and scientific experts to better understand the challenges encountered in reducing sodium."
The government also will soon propose "regulations  that aim to make it easier and faster for Canadians to make healthy choices when buying food."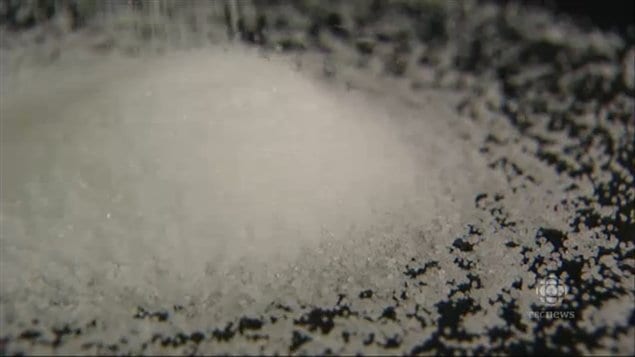 Most eat more than double the healthy amount of salt
In the same news release, it acknowledges that 80 per cent of Canadians and 93 per cent of children between the ages of four and eight consume too much sodium. Canadians eat about 3,400 mg of sodium daily, which is more than double the amount needed.  Most of the intake comes from processed food.
One in four has high blood pressure
Health Canada says that eating too much sodium can lead to high blood pressure which is a risk factor for heart disease, stroke and kidney disease. About 25 per cent of Canadians have high blood pressure.