The northern areas of Canada while very sparsely populated are nonetheless the site of much activity by resource companies.
In northern Quebec, which holds an absolutely huge expanse of the boreal forest, one of the last "untouched" forests is in the Broadback Valley. Although forestry companies have voluntarily held off exploitation for the time being, the pressure for access into the previously untouched forest remains.
Much of the forested area of northern Quebec and the traditional territory of the Waswanapi Cree has been disturbed by a network of  over 32,000 kilometres of access roads for forestry companies.
The Community of Waswanipi will no longer accept major forest access roads that will affect the Woodland Caribou, nor projects where the environmental impacts are unclear. This is our our home: we'll do anything that we can to protect it," Chief Marcel Happyjack of the Waswanipi Cree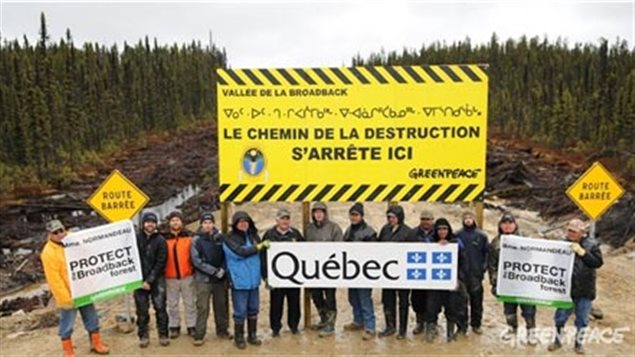 In fact, recent satellite images show some 90% of the province's commercially viable forests have been intersected by roads and cut or fragmented by logging.  Forestry companies have removed 40 million cubic metres of wood from the region.
"We are offering today a remarkable opportunity for Quebec to take a leadership position and be a champion of the fight against climate change by supporting the comprehensive protection of the Broadback forest. It is a necessary decision for the Cree people, a wise decision for Quebec and a smart decision for the world," said Cheif Happyjack,
Scientists have indicated the old growth forests, bogs, and soil absorb vast amounts of greenhouse gas and disturbing that only adds to climate change problems.
They say also that the woodland caribou and other animals need vast expanses of undisturbed and contiguous forest away from any human noise, in order to survive.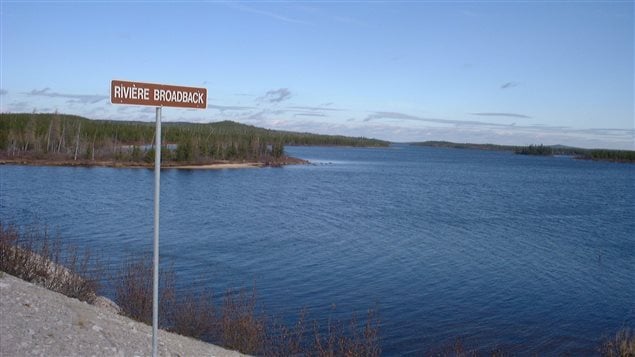 A report in 2012 showed that the two caribou herds, the Nottaway and Assinica, are no longer self-sustaining according to benchmarks set by the Federal Government under the terms of the Species at Risk Act.
A news release on Monday by the Waswanipi Cree, said public hearings by the provincial Environmental and Social Impact Review Committee (COMEX) to discuss construction of forest access roads into the Broadback have been postponed at the request of the Cree.
Only a little over five percent of Quebec forests have protection from development and the northern Cree asked seven years ago that 13,000 square kilometres of the Broadback be set aside from development.  The number has since  been increased to 20,000 square kilometres as we learn more about the need for vast continguous protected zones for wildlife  Half of that area would  consist of parks and protected areas, while the other half will consist of a special management zone
In July, the provincial Liberal government announced they woulr protect  about 5,400 square kilometres of the Broadback
Additional info