Montreal has seen buyers from China, Syria, Mexico, Russia and the U.S –Sotheby's Int'l Realty Canada
With prices going ever higher for housing in Canada, at least on federal politician is calling for investigation of foreign speculation on housing.
While prices are rising quickly in just about every urban centre in Canada, housing in and around Vancouver BC, and Toronto Ontario, are especially "overheated".
One Vancouver real-estate developer, Bob Rennie "the condo-king" says people should just let go of the idea of owning a single family home in the area.
The average house price in these markets is now over a million dollars.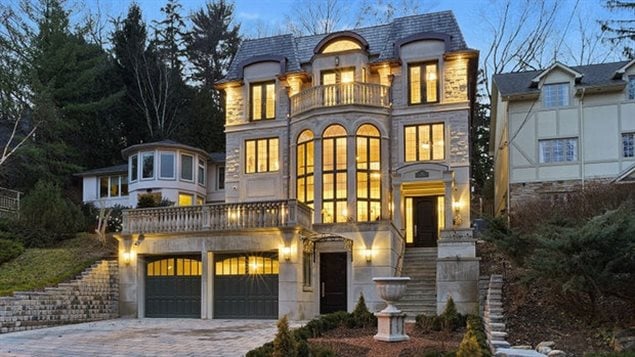 Many in Canada are blaming foreign speculators for driving up prices, and driving Canadians out of the housing market.
A report by Chinese real-estate website Juwai.com, from June 2013 showed Canada was the third most attractive destination for Chinese investors.
Now the Member of Parliament for Burnaby-Douglas (suburb of Vancouver)  Kennedy Stewart, says it's time to find out what the true picture of foreign ownership really is.
He tabled a motion in Parliament late last year asking for the federal government to develop an affordable housing strategy which includes a study of how foreign investor speculation is affecting housing prices.
Family homes razed for speculation on giant condos
An online petition has been set up demanding the Premier of the province, and the mayors in the greater Vancouver area take a stand against foreign speculation in housing. The petition has over 23-thousand signatures so far.
Offshore investors- Burnaby land rush
Unlike several other countries which track foreign investment in housing as does Australia and the US for example.  Canada no longer gathers such information. Australia has even cracked down on foreign investment.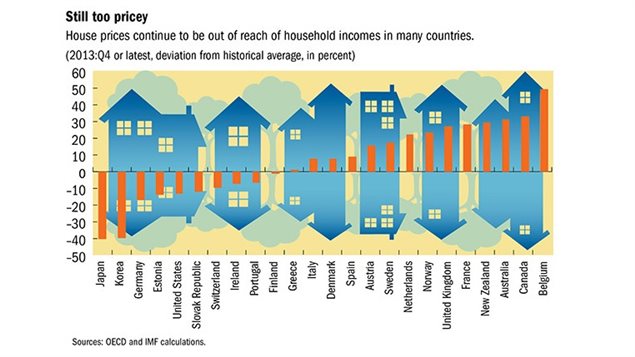 In Canada, especially Toronto and Vancouver, foreign ownership of condos is extimated at anywhere from 5 to 50 percent, but no-one really knows.
Some limited attempts at information gathering have been attempted ranging from studying "foreign " sounding names, to tracking sales of luxury homes.  In that study in 2013, luxury home sales were tracked in Montreal Toronto and Vancouver. Sotheby's Top Tier Trend Report found that foreign sales accounted for 40 50 percent of luxury homes. The average "entry" price for a luxury single family home in Montreal was $3.7 million in 2013.
Local incomes are far below prices and so cannot explain the steep rise in prices, leaving others to blame foreign speculation.
Kennedy Stewart says that if high levels of foreign ownership are indeed driving up real estate prices, there are a variety of tools that can be used to regulate such international speculation.   However data on whether it is actually happening must first be collected before the government can take action.
He says the government can change how home sales are recorded, and take action such as additional taxation on non-resident ownership. "But the key is to make sure you have the right information to what's happening within each municipality," says Stewart.
With files from CBC