'A lot of pretending going on'
Canada is among the world's top three emitters of greenhouse gases but when it comes to climate change issues, "there is a lot of pretending going on from each of the three major, national parties," says Kathryn Harrison, a professor of political science at the University of British Columbia.
Listen
Canada's emissions have increased steadily since the 1990s, with the exception of the period during the global recession which began in 2008. During the current election campaign there has been some discussion of ambitious emissions targets and carbon pricing policies, but Harrison says the three main parties have not dealt with the bigger issues.
Much of Canada's economy is based on oil, gas and coal. Voters have repeatedly been told they do not have to choose between a healthy economy and a sustainable environment.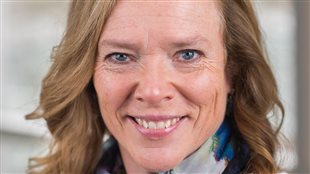 'Quite misleading…that we're doing fine'
"It's quite misleading if one hears that and thinks 'we're doing fine' because in fact Canada has a very unsustainable economy and it's beyond time where we need to start making some difficult choices," says Harrison.
"To pretend that we can expand production from the oilsands, build new pipelines, increase our exports and, at the same time, address climate change seems to me…a message that hides an inconvenient truth."
Canada is 'particularly vulnerable economically'
Extracting bitumen from Canada's oilsands emits high levels of greenhouse gases, making it impossible to meet greenhouse gas emission targets. Beyond that, Harrison says that demand for the product will drop when countries get serious about reducing their own emissions. "We are particularly vulnerable economically if and when the world gets its act together."
She adds that Canadians should not be lulled into believing "that some tinkering around the edges is all that's needed when in fact the challenge is nothing short of fundamentally transforming our economy in just a few decades…We need to be taking dramatic actions now."
Three main parties plans will miss targets, says prof
While the incumbent Conservative government plans to continue to encourage the oilsands industry if elected, the New Democratic Party promises to reduce emissions from large polluters. The problem there, says Harrison, is that they only produce half of Canada's emissions. The other half comes from vehicles, home and commercial building heaters, farms and landfills. Unless that is addressed she does not believe reduction targets can be met.
Liberals promise to work with provinces to develop a national price on carbon, but Harrison says it would be difficult to get agreement from all provinces when one, Alberta, is responsible for most of the increasing emissions.
'Time to forego cheap political shots'
Harrison acknowledges that it's difficult for politicians to address these issues because they immediately come under partisan attacks which are damaging. She says it's time for parties "to forego the cheap political shots" and work together as they have in the past when faced with a national crisis.
Other countries have created all-party committees to tackle the issue of reducing greenhouse gas emissions, says Harrison, "but in Canada we're still caught in this partisan competition which I think has really resulted in impoverished and often misleading debate."