In spite of being Canada's busiest and most populous region, more people in the city of Toronto and surrounding urban boroughs, are going hungry.
The Daily Bread Food Bank, the North York Harvest Food Bank and 170 member agencies in the area have just released their annual report on hunger in the Greater Toronto area.
The report called "Who's Hungry: 2016 Profile of Hunger in Toronto ' says this year there have been almost a million visits to food banks in Toronto from people who are unable to afford food on an occasional or regular basis.
While visits have declined by 16 percent in the city centre since 2008, they have gone up by 48% in the inner suburbs, and overall more and more people are seeking food from the charitable organizations.
More baby-boomers using food banks
The report notes that in 2006 , some 25 percent of people seeking food were aged 45 and older.  In 2016 that percentage has increased to 35 percent.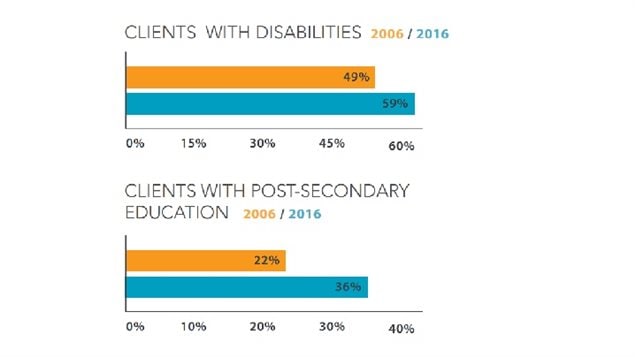 The Daily Bread organization says the increasing need to visit food banks can be attributed to a number of factors.
These include older workers losing their jobs and having difficulty finding new work. While on fixed incomes from unemployment insurance, welfare or other social assistance programmes, they have seen, heat, rent and food costs and all other expenses rising.
The cost of such expenses has also pushed many workers to resort to visiting food banks as their incomes have stagnated while their expenses for necessities increase.
The spike in visits in the first quarter of 2016 is also due to an influx of Syrian and other refugees who are faced with a high cost of living and little income.
36% of food bank clients have post-secondary education.
Surprisingly the percentage of people with post-secondary education who need to visit food banks has increased dramatically. In 2006, some 22 percent of food bank clients had higher education, while in 2016 that number has jumped to 36 percent.
In spite of higher education, many older workers continue to have difficulty re-entering the job market.
Many households often found themselves in situations where they had to make the tough decision to forgo eating in order to pay for other daily necessities. Many of those in the age 45 to 64 cohort also have a disability or serious illness. In 2006, this was the case for 49 percent of clients, but in 2016 this rose to 59 percent.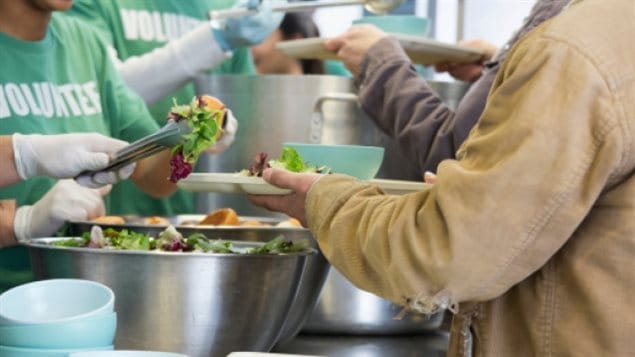 The report says ," Stagnant incomes, along with the rapidly rising cost of food, are causing many with disabilities to have an increasingly difficult time stretching their dollar to the end of the month to  be able to afford food".
In fact 38 percent of clients said they forego a meal in order to have money to pay some other bill, while 44 percent said they have not eaten for an entire day due to lack of money.
The survey was based on 1,000 face-to-face interviews with visitor-clients at 36 food banks across Toronto. Daily Bread.
The Daily Bread Food Bank is an independent, non-profit, charitable organization that provides a buffer to end hunger in our communities. As Canada's largest food bank, Daily Bread serves people through neighbourhood food banks and meal programs in almost 170 member agencies across Toronto. It also conducts research and creating public awareness to end hunger through public policy change.