A new poll just released shows a somewhat surprising results about several Canadian attitudes.
The comprehensive survey is  called "What makes us Canadian? A study of values, beliefs, priorities and identity".
Almost 4,000 Canadians were polled in the September survey, a collaboration between the polling firm Angus Reid, and the public broadcaster, the Canadian Broadcasting Corporation (CBC)
One of the major surprises is that the idea of multiculturalism, a 45-year policy whereby newcomers are encouraged to maintain connections to their original culture, seems to be losing ground.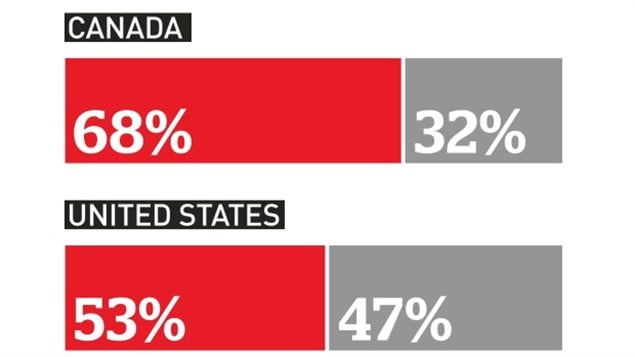 In a somewhat confusing result, two-thirds of respondents said newcomers should be doing more to "fit in" to mainstream Canadian society, while two thirds responding to a differently worded question said they were satisfied with the way immigrants are integrating.
The figure of 68 percent who want immigrants to do more to fit in, compares with a 1993 survey where 57 percent wanted immigrants to  change and become more "Canadian".
Shachi Kurl, executive director of the Angus Reid Institute quoted by the CBC said "It's not a crisis by any means". She added however, "That said, when nearly 70 per cent of people in this country are saying they would like to see minorities do more to fit in, it is something that bears watching, particularly because that view has hardened over the last 25 years."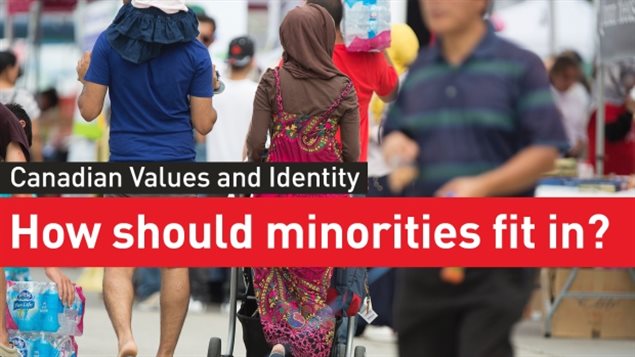 Canada's "mosaic" philosophy, encouraging cultural diversity,  has often been compared to the USA's "melting pot" philosophy where immigrants are to melt into US society. However when asked about immigrants fitting in Americans seemed to have a lesser degree of concern.
The polling company, Angus Reid, notes that the survey came after some difficult debates in Canada such as the wearing of the niqab, (muslim veil of women's faces) and the rush to bring in 25,000 Syrian immigrants
Other questions noted some interesting differences. Satisfaction with how the country was going , was exactly reversed between Canada and the US, with 64 percent of Canadians being satisfied, but only 36 percent of Americans satisfied with the way their country was going.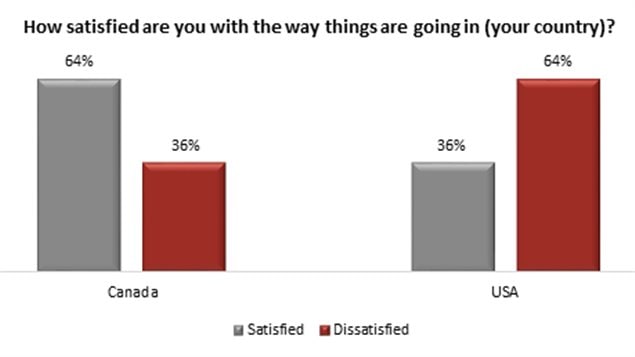 Do Canadians having a deep attachment to this country? On average 62 percent said they do, while provincially the rate varied from the high 60's to the low to mid 70's, all except Quebec where that figure was only 37 percent.
There was a strong age difference as well, with older Canadians aged 65 or older with a "deep attachment", while the 18-24 group shows only 45 percent with that feeling.
Other questions looked at trade issues, social issues, how Canada is doing on the international stage compared to other countries, and how it is perceived by others, immigration policies, and many other aspects of political policy and societal issues
Additional information-sources