A new study suggests that human-caused climate change has doubled the amount of U.S. land burned by forest fires since 1984. The study's lead author says climate change knows no borders and conditions are similar in Canada. A massive fire raged through Fort McMurray in western Canada in May 2016 forcing over 80,000 residents to evacuate.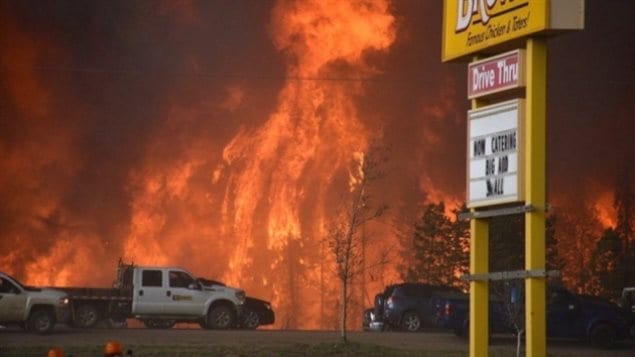 There are other causes for an increase in the land burned. Successful firefighting efforts in the past have left more dead wood and brush on the ground. But climate change has raised temperatures and made that material drier and more liable to catch fire and spread, according to this study.
'Effects of climate change…already here'
"The effects of climate change are not something that we are expecting to see in 30 to 40 years. We conclude that they are already here," says John Abatzoglou, associate professor at the University of Idaho and lead author. "They are already impacting the fire seasons across the western United States in these forested systems.
'More very large fire seasons' coming
"We also conclude that there's really no end in sight for climate change. This is not something that's going away any time soon and furthermore that we should expect in the coming decades for the influence of climate change to continue to grow and for more of these very large fire seasons…to occur."
Listen