It has been controversial since it was first proposed by a consortium of oil and gas companies in 2011.  The consortium wants to conduct seismic exploration off the coast of Baffin Island but have faced strong opposition to the plan. Although federal agencies have given approval, opposition groups have taken the case to the Supreme Court of Canada.
The consortium recently announced the exploration will be postponed again this summer during the ice free season.
Jerry Natanine is the former mayor of Clyde River, Nunavut, and a driving force in the campaign against seismic exploration.
Listen
There are several small communities of Inuit along the eastern coast of Baffin Island, and indeed throughout the Arctic, who are opposed to the exploration.
These communities rely heavily on fishing and other marine mammals for sustenance and their way of life.
They have serious concerns about the effect that the loud underwater blasts may have on marine life.
Whales and other creatures communicate through underwater sound and there are fears that not only could the loud regular blasts chase animals away, but also about the potential physical damage they may suffer to hearing for example. In humans hearing damage can begin at  85db.
RCI- May 2016-scientists-inuit opposed
The project details given to the National Energy Board say the underwater air blasts of 230 decibels at a distance of one metre away, would occur every 13-15 seconds 24 hours a day.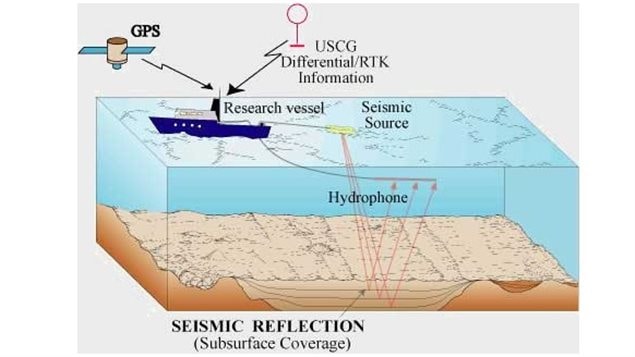 The shock waves penetrate the ocean floor and reflect back at differing rates to indicate various layers and materials beneath such as pockets of oil or gas.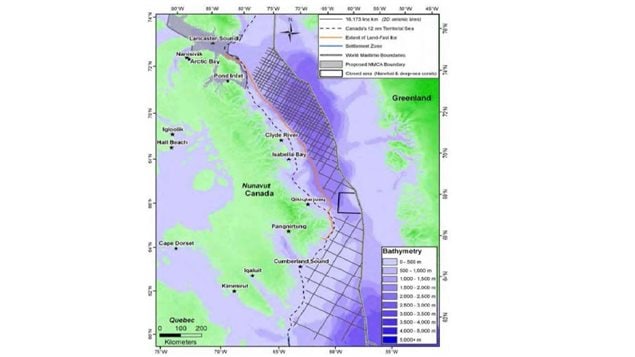 Natanine says he's very please the consortium has announced yet another postponement for this year, but says it's not due to the Inuit concerns, but merely because of the current lower value for oil and gas.
For now he says, they are just waiting for the Supreme Court of Canada to hand down their decision to the communities challenge of the government approval for the testing.
Further action will depend on that decision he says.
Additional information