The high cost of parking at hospitals has been a contentious issue for years.
As an example, Ontario's Health Minister says the province's hospitals take in about $100 million per year from parking fees. While parking lots require expenditures, and need to recoup costs, many users are angered at high fees designed to generate profit on what may be seen as people's stressful health situations.
Now, a cancer patient in Winnipeg Manitoba has had enough.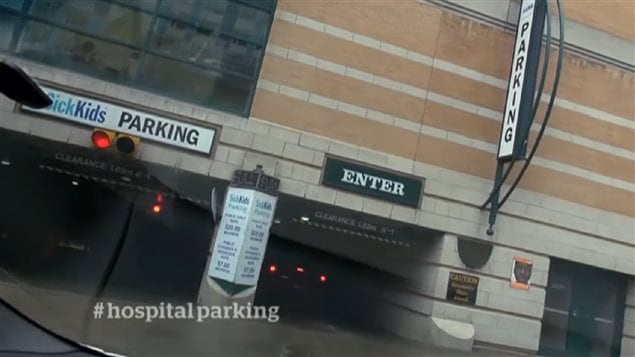 Collin Kennedy is no shrinking violet when it comes to protesting the high parking fees at hospitals.
When his cancer landed him in hospital for a month, his mother came on regular visits, and ended up paying $600 in parking costs. He said that's just not right.
Quoted by the CBC, Kennedy says it's stressful for patients and their families and friends to deal with parking fees, "You're forced to stop and think about the parking meter before you think about your loved one. There's an injustice in that."
He says when you're going into an emergency situation, parking fees should not be a concern. It's especially hard on lower income families.
In protest Kennedy began vandalizing the parking machines.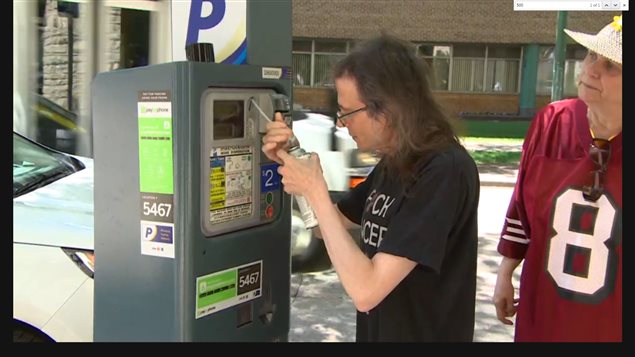 To be fair, government funding for hospitals ranges from 75 to 85 percent, and they are expected to make up the rest from such things as retail concession operations, parking, coffee shops etc.  Parking lots also require maintenance and snow clearing.
To avoid administration costs, some hospitals have contracted private for-profit companies to manage their parking. These private firms have tended to be aggressive in their parking fees and practices, further infuriating patients, staff, and visitors.
Kennedy has now launched a petition to end parking fees based on a the Canada Health Act which says Canadians are guaranteed access to health care services "without financial or other barriers".
Primary objective of Canadian health care policy

3 It is hereby declared that the primary objective of Canadian health care policy is to protect, promote and restore the physical and mental well-being of residents of Canada and to facilitate reasonable access to health services without financial or other barriers.
The  petition calls on the federal Health Minister to end  paid parking for patients, families, and caregivers. Though it has just begun he has over 100 signatures at the hospital and needs 500 to present to the House of Commons.
A Winnipeg Member of Parliament (MP) has agreed to sponsor the petition when the 500 signature minimum is reached.  Robert-Falcon Ouelette, told the CBC, "In certain places [in Canada], there are extensive fees, not even nominal fees. Sometimes it's $25 to park in some of the hospitals in this country. And that is really a barrier."
Ontario has already instituted some measures to reduce the parking fee burden which will take effect in October. The provincial government ordered hospitals there to provide 50 percent cheaper rates for longer duration stays with tickets good for 5, 10, or 30 days. Also parking rates are frozen for the next three years, after which rates can only be raised at the rate of inflation for parking lots charging more than $10 per day.
Canada is not the only place where high hospital parking rates are an issue.  An Australian boy with a rare disease says his parents have spent over $10,000 in parking to visit him during his stays at a Sydney hospital.  His online petition has over 61,000 signatures, which include comments such as being infuriated at paying $64 a day  simply to visit a loved one or receive treatment.
Others with children in similar situations have left comments on the petition site saying they've paid over $1000 this year alone to take their child for treatment and to visit.
additional information-sources