On September 18, 1977, the Union of Soviet Socialist Republics (CCCP) launched a reconnaissance satellite dubbed Cosmos-954.
In Russian it was a "Controlled Active Satellite" while the Americans knew it as a "RORSAT"- radar ocean reconnaissance satellite.  Its purpose was to monitor ocean traffic, especially of NATO vessels including nuclear submarines.
It was powered by about 50kg of Uranium -235.
Within weeks however there was a problem. US trackers noticed it had  begun deviating from its designed orbit. The Soviets meanwhile tried to regain control of their wobbling spy satellite, but without success. An apparatus designed to eject the reactor core into a higher "safe" orbit, also failed.  By mid-December the Soviets secretly advised the US of the problem with the ejection mechanism. They both knew it was soon coming down.  Initially, the Soviets said there would be no problem as the craft would disintegrate and burn up posing no real concern.
In tracking the satellite it was finally made clear it would come down with its radioactive core, somewhere over Canada.
It was late morning on January 24, 1978 that a fireball was seen streaking across the northern sky.
But Kosmos 954 didn't burn up, instead it broke into pieces and scattered material including  bits of the highly radioactive core over some 124,000 kilometers of the Northwest Territories, Alberta, Nunavut, and Saskatchewan.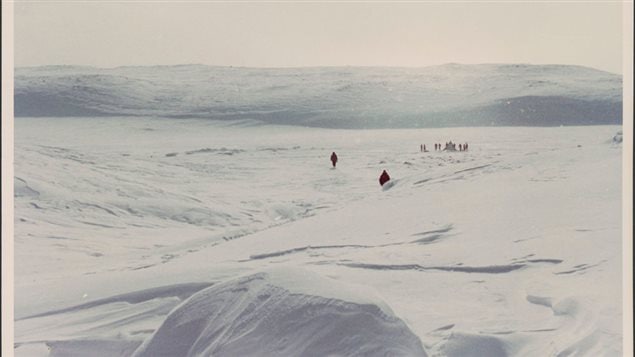 Heated questions were raised in Canada's Parliament about whether Canada had been informed in a timely manner and whether the Russians and Americans were holding back information.
Nevertheless  a massive detection and clean-up effort was undertaken called "Operation Morning Light". For months American and Canadian aircraft flew over the vast area trying to detect radiation, followed by a huge ground search and recovery.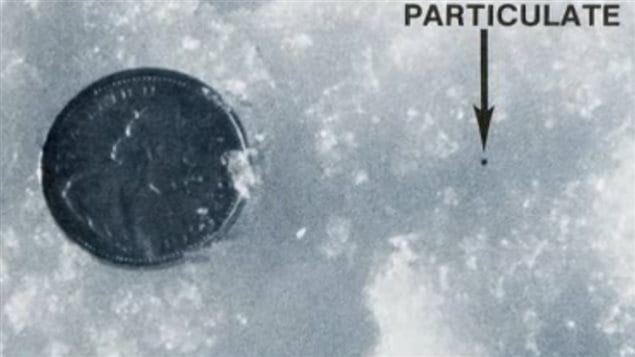 As of July 1978, Erik B. Wang, Director of the Legal Operations Division of the Department of External Affairs, indicated the cost of search and recovery to that point was some 12 million dollars.
Initially a large section of the satellite was found by accident by civilians in the Arctic.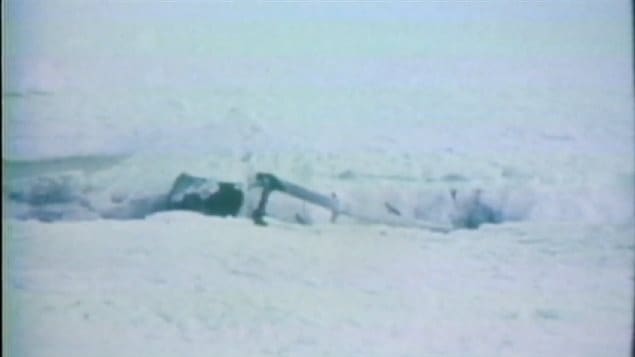 Meanwhile the joint US-Canada recovery effort continued in the air and in extensively on the ground beginning the same day of the crash and continuing for months until October 15, when it was called off.
Initially a large section of the satellite was found by accident by civilians in the Arctic while the military eventually recovered some 4,000 bits, many tiny, and almost all radioactive, totally about 65 kg but only a tiny 1% of the fuel.
In the end Canada only billed the Soviets for $6 million but included the right to add costs for future unexpected expenses.  After dragging for a few years, in 1981 the Soviets paid $3 million as full and final payment.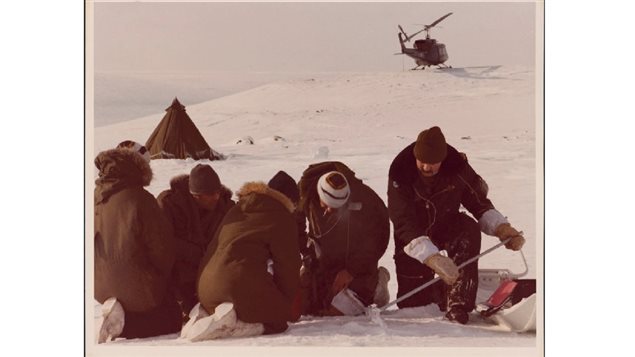 While other nuclear satellites had fallen from space, it was always in the sea. This chapter raised many questions about nuclear safety in space especially over concerns should the satellite have spread its nuclear reactor over a city.
Russian launched its last nuclear powered satellite in 1988. There are still some 30 nuclear powered satellites in orbit: 29 Russian, one American . The US "SNAP-10a" was launched in 1965 but stopped responding only 43 days later. It, like most others, shouldn't re-enter the atmosphere for another 3,000 years which by that time the radioactivity will be relatively harmless.
However, any one of these could be hit by other space debris, or tiny space meteorites with uncertain results. A radioactive cloud is now orbiting in space after the reactor on Kosmos 1900 was hit by something and leaked it's coolant.
Additional information- sources